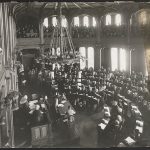 1905 – Norway's parliament dissolves its union with Sweden. The vote was confirmed by a national plebiscite on August 13 of that year. On that date, King Oscar II relinquished his claim to the Norwegian throne, effectively dispersing the United Kingdom of Sweden and Norway into two separate ones.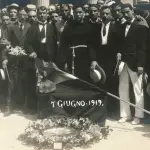 1919 – Nationalist unrest erupts in Valletta, the capital of Malta. British soldiers set fire to the crowd, killing four people. This led to increased resistance and support for pro-Italian parties that had challenged the British presence on the island. But in the future, the small island would again remain under English domination.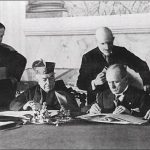 1929 – The Treaty of Lateran is ratified, giving rise to the existence of the Vatican City State. The treaty and the accompanying pacts are called the Lateran Palace, where it was signed on February 11, 1929. The Italian parliament ratified them on June 7, 1929. They were signed by Benito Mussolini, the fascist dictator of Italy, and the papal representative Pietro Gasparri.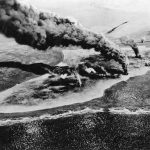 1942 – During World War II, the Battle of Midway ends with the victory of American troops. The Battle of Midway was a decisive naval battle at the Second World War Pacific Theater that took place on June 4-7, 1942, six months after Japan's attack on Pearl Harbor and one month after the Battle of the Coral Sea.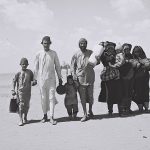 1948 – Anti-Jewish riots break out in the cities of Oujda and Jerada. In those events, 43 Jews and one Frenchman were killed, and nearly 150 were injured by local Moroccans. French officials argued that the riots were "absolutely localized" in Oujda and Jerada and that he had been "migration, not anti-Jewish hostility, which had aroused anger."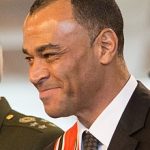 1970 – Born in Sao Paulo, Cafu. Cafu is a former Brazilian professional footballer who played as a defender. With 142 appearances for the Brazilian national team, he is the most prominent Brazilian player of all time. He represented his nation in four World Cups between 1994 and 2006 and is the only player to have appeared in three consecutive World Cup finals.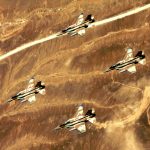 1981 – Israeli Air Force destroys nuclear reactor in Osirak, Iraq, during Operation Opera. Yehuda Blum, in a speech to the United Nations Security Council after the attack, claimed that the operation was launched on Sunday afternoon on the assumption that the workers present, including foreign experts employed in the reactor, would have left.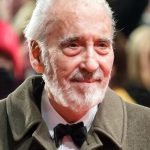 2015 – Dies at the age of 93, Christopher Lee. Lee was an English actor. With a career spanning nearly seven decades, Lee became known for his role as Count Dracula in a Horror movie sequence, his other film roles include Francisco Scaramanga in James Bond, Count Dooku in Star Wars, and Saruman in the Lord of the Rings movie trilogy.