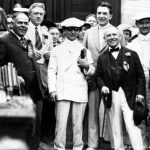 1912 – Carl Laemmle founded, Universal Pictures. Universal Pictures, is an American film studio owned by Comcast through the NBCUniversal Film and Entertainment Division. It is considered to be one of the oldest film studios in the world. Her studios are in Universal City, and her offices are located in New York.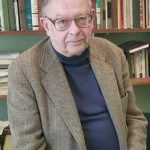 1924 – Born in Ann Arbor, Keneth Waltz. Waltz, was an American political scientist, and one of the most prominent scholars in the field of international relations. Waltz was one of the original founders of neorealism, or structural realism, in the theory of international relations and later became associated with the school of defensive neorealism.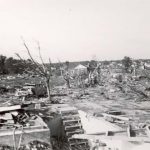 1953 – A F5 tornado strikes Beecher, Michigan, killing 116 people, injuring 844 and destroying 340 homes. The 1953 Flint-Beecher Tornado took place on Monday and is ranked as the deadliest in Michigan history and the 10th deadliest in the history of the United States.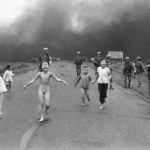 1972 – During the Vietnam War, 10-year-old Phan Thi Kim Phuc is burned by napalm, an event captured by Associated Press photographer Nick Ut. While a few moments later, a young girl is seen running and terrified on a street, in what would become an icon, winner of the Pulitzer Prize for the best photo of the year.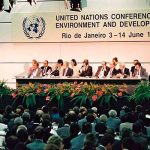 1992 – World Oceans Day is celebrated, coinciding with the Earth Summit held in Rio de Janeiro, Brazil. World Ocean Day was officially recognized by the United Nations in 2008. International Day supports the implementation of the Sustainable Development Goals around the world and promotes the purification of the oceans.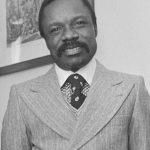 2009 – Omar Bongo, 73, dies. Bongo was President of Gabon for 42 years, from 1967 until his death. He was promoted to key positions as a new office under Gabon's first president, Léon M'ba, in the 1960s, before being elected vice president in 1966. Bongo is known as the longest-serving politician in office.