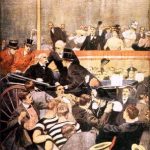 1900 – In Italy, King Umberto I of Italy is assassinated by anarchist Gaetano Bresci. While the king was visiting Monza, on July 29, 1900, Bresci shot him four times with a five-shot 32 SM revolver. A monument, in the region of Cappella Espiatori, was later erected at the site where the king was killed.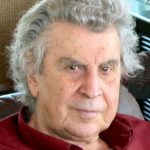 1925 – Born in Chios, Mikis Theodorakis. Theodorakis, is a Greek lyrical composer who has contributed to contemporary Greek music with over 1000 works. He has consistently opposed repressive regimes and was a leading voice against the 1967-74 Greek junta, which imprisoned and banned his songs. Some of his masterpieces served as soundtracks.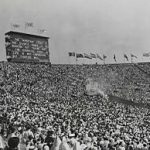 1948 – After a 12-year hiatus caused by World War II, the first Summer Olympics to be held since the 1936 Summer Olympics in Berlin officially take place in London. This was the second time London had hosted the Olympics, having previously held them in 1908, 40 years ago.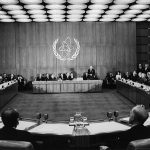 1957 – The International Atomic Energy Agency is established. The International Atomic Energy Agency (IAEA) is an international organization that seeks to promote the peaceful use of nuclear energy and to curb its use at all costs, and for any military purpose, including nuclear weapons.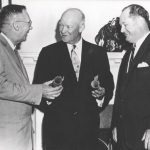 1958 – US President Dwight D. Eisenhower signs the National Aeronautics and Space Act into law, establishing the National Aeronautics and Space Administration (NASA). Prior to the decree, space exploration was largely a military undertaking, in line with the Soviet model that launched the first orbital satellite.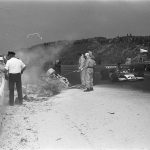 1973 – Dutch Grand Prix racer Pilot Roger Williamson is killed in a race after a suspected tire crashes the car into high-speed barriers. This accident would be considered one of the most serious in the history of the Grand Prix. Later fire-fighting clothing became mandatory.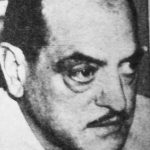 1983 – Luis Bunuel dies at the age of 83. Bunuel, was a Spanish director who worked in France, Mexico, and Spain. Buñuel's seven films are included in the Sight & Sound Critics Survey for 2012, in the 250 best films of all time. He is considered the best Spanish filmmaker of all time.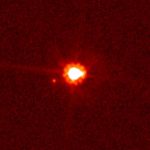 2005 – Astronomers announce the discovery of a small planet, Eris. Planet Eris was discovered in January 2005 by a team based at the Palomar Observatory led by Mike Brown, and its discovery was verified later that year. In September 2006 she was named after the Greek goddess of quarrels and disputes.