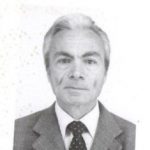 Tanush Kaso
Memorie.al publishes the rare testimonies of Tanush Kasos, the president of the Association of Political Prisoners of Albania, published in his book "Calvary of communist prisons", where from the stories of his accomplices and from what he himself has seen and heard for the torture of women prisoners in Investigative cells and prisons of that regime by State Security officers who abused women and girls convicted of physical violence and rape. Who were some of those senior Interior Ministry soldiers who abused convicted women and some of the suicides that came as a result of this brutal animal violence perpetrated against them?
The long ordeal of Musine Kokalari
It used to be said that "prison for men is". And indeed, since the creation of the Albanian state until communism appeared, the history of our country has not known any woman imprisoned for political motives. Immediately after the establishment of communist rule, the first political prisoners appeared in Albanian prisons. Among them, the earliest must have been the brave Gjirokastra intellectual Musine Kokalari, who on November 12, 1944, before the end of the war and the establishment of the government in Tirana, was arrested by Enver Hoxha's grandchildren, only for the national ideals of democratic that it nurtured, which contradicted Marxist doctrine. She was held in secret for two weeks, somewhere in areas controlled by the Red Brigades, and after her two brothers, Vesim and Muntazi, also prominent intellectuals and patriots, were killed without trial, she was released and imprisoned again. in January 1946, after a brief activity she undertook against the bloody regime newly established in Albania.
Musineja would pass proudly and unyieldingly for nearly 40 years through the ordeal of prisons and internment, becoming a symbol of endurance and virtue of Albanian women. This talented girl, who graduated from the University of Rome, author of three books and many journalistic articles, which aimed at the emancipation of women and the progress of the nation, which was one of the founders of the Albanian Social Democratic Party, will closed her eyes forever forgotten and lonely in her place of refuge in Rrëshen of Mirdita, on August 14, 1983, unable to see the overthrow of communist tyranny and the dawn of freedom and democracy, for which she lost her life.
The women who were imprisoned were interned
Hundreds of women and girls from noble families, with an excellent upbringing and culture, but also old women and simple peasants, were mercilessly beaten by the communist regime in prisons, where they suffered and were treated just like men, but also stood like men. , as real amazons, hence they are also called "burrnesha". Their only fault was that they did not belong to communism, because they wanted a free and democratic Albania. They were accused of "agitation and propaganda against the government", "participation in an armed uprising", "shelter of fugitives", "non-denunciation", "illegal possession of weapons", "economic sabotage", "attempted escape" ", For" high treason "etc., etc.
Some courageous women and girls had consumed in whole or in part these articles for which they were accused. They had always been close to the men in the holy struggle for freedom, for the overthrow of the communist dictatorship. Others were only suspected as such, but were arrested and convicted without any evidence. Many of them were victims of the political revenge of the Hoxha regime, which had nothing to do with their husbands, brothers and fathers who fought in the mountains for freedom or who had gone abroad, where they tried and worked for the national cause. From the endless tortures and sufferings, those fragile and beautiful women and girls grew gray and prematurely aged. Many of them were unlucky enough to have fun with children. They were deprived of the natural right to be mothers.
Heavy labor, poverty and "biography" were not shared even after his release from prison, until his death. Thus, more than 7367 women and girls went through the ordeal of communist prisons, among whom we remember: Musine Kokalari, Neva Frashëri, Olimbi Gavoçi, Frida Sadedini, Lavdie Petrela, Marie Ranxi, Marta Doda, Dylbere Pazari, Hazize Ferhati, Qefsere Bega, Liri Prifti, Shega Këlcyra, Semiramis Vërlaci, Erifili Bezhani, Rita Koka, Merushe Topulli, Elza Koh, Fatime Hoxha, Luçie Kola, Elsa Çika, Asamble Hatibi, Sanie Kosova, Gabriela Radiba, Fatbardha Qorri, Ana Daja, Terezina Pali, Adile , Vera Dema, Nexhibe Taraku, Agime Pipa, Drita Kosturi, Dhora Leka, Lefteri Dvorani, Ganimet Toptani, Ganimet Cuka, Mereme Gjuta, Pranvera Keqi, Qerime Bone, Viola Beqiri, Bianka Balliçi, Sanie Kollçinaku, Xhovana Qatja, N Borshi, Mih Riko, Samo Doko, Dodona Dako, Marika Dhima, Ana Dhamo, Zhaneta Ogranaja, Simona Koldai, Dragica Mosko, Alije Sula, Fiqiret Prishtina, Gjylso Kalo, Elena Preza, Delfiniz Prenushi, Merita Sokoli, Derka Panizenic, Mine Aferdita Hajrullai, Fatime D emçe, Nadire Shima, Hilmie Lakasi, Lumturi Bakiri, Liri Mitrovica, Lindita Beka, Marie Levendi, Suzana Topçiu, Pranvera Lamaj, Behije Kalaja etc.
Prisons where women suffered
Women imprisoned in the first years were kept in men's prisons, in different cities, such as Korça, Tirana, Shkodra, etc., but in separate rooms. In 1957, women gathered in the Craft Prison, in Tirana, where they did various jobs such as tailoring, ironing, gardening, various cleaning, etc. The men of this prison were separated and did not communicate with them. In 1961, a forced labor camp was established for women near the town of Kuçova, where they were used in heavy agricultural work. In 1970 they settled in the village of Kosova of Dumre, 50 km away from Elbasan.
The differentiated hygienic conditions that are necessary for them were not taken into account at all by the prison command. Dirt, bad smell, and parasites on the head and body were a torture in their own right. The law did not take into account pregnant women either. They were punished and held the same as the others. To be mentioned is the case of Liri Gega, who, being pregnant, was arrested and shot along with her husband, Dali Ndreu, both militants of the National Liberation War. This became world-famous from a speech by Nikita Khrushchev. But it is not the only case of pregnant women being shot. Such have died from ill-treatment in the investigator. No family doctor was allowed to do their autopsy.
There are several cases of prison births of women arrested in the state of pregnancy, which did not pose any social danger. In prison, but especially in solitary confinement, some authorized investigators tried to subdue women by raping them. In Burrell Prison, as the old prisoners showed, women stood united as one body. Musineja and his wife did not allow the police to separate the young girls from them, ostensibly to wipe and clean the corridors and the yard. They sent an old woman to do the cleaning. Thus they preserved their honor and pride. But, during the detention, in the investigation cells there were cases when someone was forcibly disgraced by a police chief or investigator such as: Nevzat Haznedari, Xhavit Struga, Skënder Kosova and others equipped with "carta bianca".
Some women committed suicide during the investigation and others went insane. Communist justice did not bother at all when arresting mothers with children, thus destroying the family. Maybe that was her secret goal. For the State Security, every foreign woman married to an Albanian was a "foreign agent" who had to be constantly monitored and, in the first instance, arrested, convicted and annihilated, or deported from Albania. It is a whole list of these unfortunate women, whom human love brought to this "romantic" country of the Balkans and who then went through the ordeal of communist prisons.
We are mentioning some of them: Xhovana Simoneti, Italian, married to Haki Qata, from Tirana. Both were imprisoned twice: Bianka Balliçi, an Austrian, married to Nedin Balliçi, from Elbasan. He spent ten years in prison in a state of insanity. After his release he died in a psychiatric hospital. Barbara Orgocka, Polish, imprisoned as well as her husband, engineer, Vasil Orgocka, from Korça. Vanda Tiko, Polish, married to doctor Lefter Tiko from Korça, both prisoners. Elena Cami, Russian, married to ing. Minella Cami from Korça. Both imprisoned. Dina Thaçi, Russian, married to Ahmet Thaçi from Shijak. Arrested both. Barbara Haxhihasani, Hungarian. Her husband, Fatos Haxhihasani, hanged himself on the investigator. She went crazy in prison. Viola Beqiri, Russian Jew, with higher education. He was accused of espionage. Security forced her husband and children to abandon her.
As a result of the imprisonment or shooting of their family members and the psychological warfare waged against them, many fragile mothers, sisters, wives, and daughters have lost their mental capacity. Some of them have even committed suicide. Thus ended Teme Sejko's wife, who killed her husband and a son, while imprisoning the other. Bujana, the wise and smart daughter of Tuk Jakova, still wanders crazy around Tirana. Mereme Gjuta, who was thrown to the doorstep by her children shot by the bullets of the communists, could not help but go crazy as they tried to escape the clutches of the dictatorship and escape to the free world. As if that were not enough, the Security criminals imprisoned that unfortunate mother.
 "Disgrace" a torture in itself
Only after the overthrow of the dictatorship were the still fresh consequences of the inhuman tragedy realized. In 1991, a Helsinki commission, after reviewing the "living files", concluded that these countries had been a living hell. Until recently, there were special torture chambers near prison and Interior Branch investigators. Many people who had the misfortune to enter them could not tell anyone what they experienced on their bodies and souls after they came out dead from there.
But in addition to death, as the last of the tortures, the experts of the Ministry of Internal Affairs of that time knew that the feeling of disgrace is humiliating for a woman. It overcomes her pride and makes her submissive. Therefore, it acts without hesitation in this regard. Some prisoners from Shkodra tell true stories about the use of this method of torture that Security officers exercised on some women and girls of those who were shot, escaped and prisoners. Many times they had encountered nail saws, had encountered the determined resistance of these women, who before honor had admitted death by being thrown from the windows of houses or who after rape had committed suicide.
The former chairman of the Shkodra Branch of Internal Affairs, Hilmi Seiti (who would later die cruelly at the hands of the State Security), had this kind of torture, which gave him pleasure, a continuous working method. It is said that he climbed the stairs at night and entered through the window into the house of a lonely woman and after doing work, under the threat of a revolver, forced her to sign the declaration of cooperation with the Security. He had managed to capture a young and beautiful artist, very well known in the city of Shkodra, who belonged to a family of fugitives, shot and imprisoned. He kept her as a mannequin and as a personal agent, so much so that he had become very prominent and the subject of conversation.
Also, Llambi Peçini, when he was the chairman of the BP Branch in Fier, in this way tortured and sought to subjugate some women from "politically affected" families, as well as some internees.
'Living' cases
Around the 1960s, in a village in Dibra, a security guard caught the eye of a village girl who was already engaged to a villager. The operative made a false accusation against the girl's fiancé, who was soon arrested. While he was suffering imprisonment in the Rubik camp, the girl fell into the hands of the state employee. When her husband learned the truth, to everyone's surprise, he lost control, covered his head with a blanket, and rolled his eyes. He was taken to hospital, but nothing could bring him back, and he was sent back to prison.
Another case is that of Lezha and Mirdita. The security guard was known by the villagers of the area by the nickname "Lieutenant Baba". He used terrible violence. He put the girls in a bag, naked, and put a cat inside. The cat was then shot violently in order to scream at the desolate women. This extreme case had complaints from all residents of the village and the government, to wash their hands, executed the perpetrator./Memorie.al