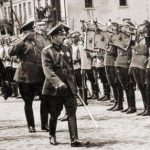 1934 – Zveno and segments of the Bulgarian Army wage a coup and install Kimon Georgiev as Bulgaria's new Prime Minister. The coup was not well received by other political parties, but they were unable to oppose it. The new government temporarily repealed the Tarnovo Constitution, dissolved the National Assembly, and banned political parties, revolutionary organizations, and trade unions.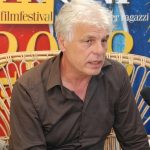 1946 – Michele Placido is born in Ascoli. Placido is an actor and director of Italian cinema. He is best known for his role as Corrado Cattani in the TV series La Piovra. In 2008, in a reversal of roles, he portrayed mafia boss Bernardo Provenzano in the film L'Ultimo Padrino. A distinct role for the American audience is that of an Italian businessman in the 1988 comedy Big Business.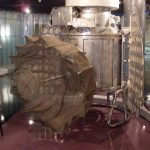 1961 – During Venus, Venus 1 becomes the first man-made object to fly from another planet to Venus (the probe lost contact with Earth a month ago and sent no data). Venus 1 was a 643.5-kilogram probe, consisting of a cylindrical body 1.05 meters in diameter stuck by a cube, at a total height of 2,035 meters.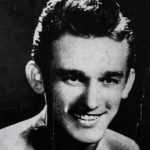 1964 – Abdurrahman Haxhiu, known as Roza Haxhiu, dies. He is a former professional football player and Albanian coach, whose name is also given to the Lushnja stadium. Haxhiu started his football career in 1947 with the youth team of Lushnja, at that time called "Tractor Lushnje", after falling in the eyes of coach Dilaver Toptani. He stayed in Lushnja until 1949 before moving for a short period to Besa. In 1951, he transferred to Partizan where he would spend a successful period, winning the championship three times in a row and the cup twice. [2] He stayed with Partizan for most of his career, from 1951 until 1958 when he won the silver medal in Leipzig. After Partizan, he transferred and stayed at Dinamo for 1 year where he ended his career as a footballer. In 1960, Haxhiu worked as the coach of Lushnja, giving it a historic climb to the first place that championship. A little later he would work for a while as a coach of Pogradec which would be the end of his career as a coach.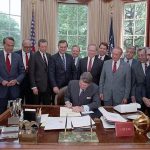 1986 – A firearms protection law is signed into law by US President Ronald Reagan. This act addressed the abuses noted in the report of the Senate Subcommittee of 1982. Among the reforms aimed at easing restrictions on arms sales were the reopening of interstate arms sales, on a limited basis, the legalization of munitions shipments through the Postal Service. of the USA.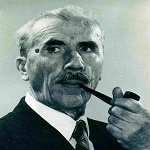 1991 – Nexhmedin Zajmi dies, he was an Albanian teacher and painter. Zajmi completed his higher studies at the Academy of Fine Arts in Rome (Italy). Student of the master Carlo Siviero, from 1939-1944, Zajmi realizes some paintings that are also his first works, where we can distinguish that of "Little Worker", "View from the field of Rome", "Interior". After completing his studies and defending his diploma, Zajmi returns to Albania and together with a group of painters and artists who graduated in academies abroad, are the first teachers of the youngest generation of Albanian painters, sculptors and artists. After returning to his homeland In 1944 he was appointed lecturer at the State Gymnasium in Tirana (1945) and a year later at the Artistic High School "Jordan Misja". In 1955, he worked as the Director of the National Gallery of Arts in Tirana and then returned to the Art High School as a lecturer, where he taught until 1963. In the same year he was appointed lecturer in the painting studio at the Academy of Fine Arts in Tirana (former I.L.A), where he worked until 1969. Nexhmedin Zajmi has been honored with several awards in various national competitions organized by the Ministry of Culture and is a laureate of several awards of the Republic. In 1961 he was awarded the title "People's Painter". In the artistic activity of about 40 years, the painter Nexhmedin Zajmi is a participant in 27 national exhibitions. In the National Gallery of Arts in Tirana there are 72 works of the painter Zajmi, among which 2 paintings realized during the '40s in Italy.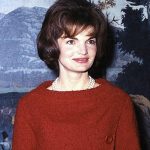 1994 – Jacqueline Kennedy Onassis, 64, dies. Jacqueline Kennedy was the First Lady of the United States during the presidency of John F. Kennedy and was regarded as an international icon of style and culture. In 1968, she married Greek transport magnate Aristotle Onassis. After Onassis' death in 1975, she had a career as a book editor in New York.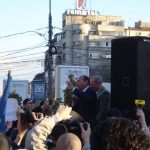 2007 – Romanian President Traian Basescu survives a guilty referendum and returns to the office. While Romania's Constitutional Court accepted the vote in parliament the next day, Basescu remained suspended from the presidency until the referendum clarifies the situation. Although not blamed, he is the first president in Romania's history to be officially suspended.