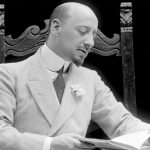 1911 – Gabriele D'Annunzio's work is published in the Vatican's Forbidden Book Index. The Index Librorum Prohibitorum was a list of publications that were considered heretical or contrary to morality by the Vatican, and Catholics were forbidden to read them without permission. D'Annunzio was associated with the Decadent movement in his works, which were closely related to French Symbolism and British Aesthetics.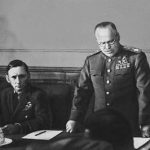 1945 – At the end of World War II, the last German surrender instrument is signed at the Soviet headquarters in Karlshorst, Berlin. In most of Europe, May 8 is celebrated as Victory Day in Europe. May 9 is celebrated as Victory Day over Nazi-Fascism in Russia, the former Soviet republics, the countries of Central and Eastern Europe, and Israel.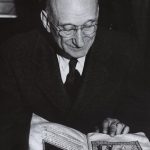 1950 – Robert Schuman proposes the creation of an organized Europe, which he says is essential for maintaining peaceful relations. This proposal, known as the "Schuman Declaration", is seen as the beginning of the creation of what is now the European Union. He proposed placing French and German coal and steel West production under a joint High Authority.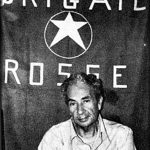 1978 – Aldo Moro is executed at the age of 61 by the Red Brigades. Moro was an Italian statesman and a prominent member of the Christian Democrat party. He served as the 38th Prime Minister of Italy from 1963 to 1968, and then from 1974 to 1976. Moro was abducted on March 16, 1978, by the Red Brigades in what is considered the "Fani Street Massacre," and was killed after 55 days. His body was found in the trunk of a car.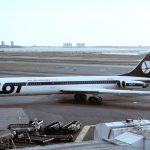 1987 – A civilian airliner, the LOT 5055 Tadeusz Kosciuszko, crashes after taking off in Warsaw, Poland, killing all 183 passengers on board. The collision occurred in the area of ​​the natural reserve of Kabaty forest on the outskirts of Warsaw, Poland. The causes of this air tragedy were revealed after some time by the Polish authorities. They were dealing with a serious defect in the side engines of the aircraft.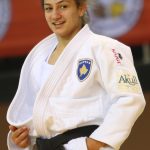 1991 – Majlinda Kelmendi is born in Peja. Kelmendi is a Kosovo Albanian and a two-time world champion in the sport of Judo, with two European titles. She competes in the 52 kg weight category. In 2014, Majlinda topped the IJF women's world rankings. On August 7, 2016, she became the first Kosovar athlete to win a medal at the Rio de Janeiro Olympics.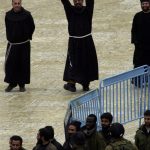 2002 – A 38-day siege of the Eastern Church in Bethlehem ends when Palestinians inside agree to have 13 suspected terrorists among them deported to several different countries. The siege of the Eastern Church in Bethlehem was a siege of Palestinian militants suspected by the Israeli Defense Forces in Bethlehem on the West Bank that lasted from April 2 to May 10, 2002.