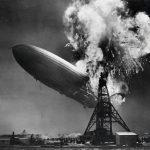 1937 – The German Zeppelin Hindenburg is engulfed in flames and destroyed within a minute as it tries to leave for Lakehurst, New Jersey. Thirty-six people were killed during this tragedy. Another 62 passengers and crew survived with severe injuries. The destruction of Zeppelin Indergurg in the air would mark the end of the Zeppelin era.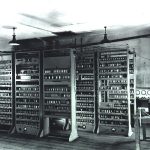 1949 – EDSAC, the first practical electronic computer stored with a digital program, performs its first function. Inspired by John von Neumann's first EDVAC Report seminar, the car was designed, and built by Maurice Wilkes and his team at the University of Cambridge Mathematical Laboratory in England. The project was later supported by J. Lyons and Co Ltd. This computer evolved into EDSAC 2.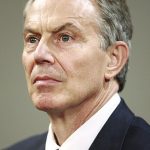 1953 – Tony Blair is born in Edinburgh. Blair is a British politician who served as Prime Minister of the United Kingdom from 1997 to 2007 and leader of the Labor Party from 1994 to 2007. After his resignation, he was appointed Special Envoy of the Middle East Quartet, an office. which he held until 2015. He currently heads the Tony Blair Institute for Global Change.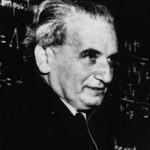 1963 – Theodore von Carman dies at the age of 81. Von Karman, was a Hungarian-American mathematician, aerospace engineer, and physicist who was active mainly in the fields of aeronautics and astronautics. It is responsible for many major advances in aerodynamics, particularly its work in characterizing supersonic and hypersonic airflow. He is regarded as a prominent aerodynamic theorist of the twentieth century.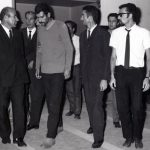 1972 – Deniz Gezmis, Yusuf Aslan, and Huseyin Inan are executed in Ankara after being convicted of attempting to overthrow the constitutional order. Their hanging was carried out by the Turkish government led by Cevdet Sunday after the three of them were accused of participating in an armed group and a structured terrorist organization. During this period, Turkey was ruled by a military junta that had come to power a year earlier.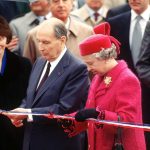 1994 – Queen Elizabeth II of the United Kingdom and French President François Mitterrand formalize the opening of the Channel Tunnel, La Manshi. The Channel Tunnel of La Manshi, is 50 km long, connecting Folkestone (Kent, England) with Coquelles (Pas-de-Calais, France), in the English Channel of the Dover Strait. This tunnel is frequented daily by thousands of passengers.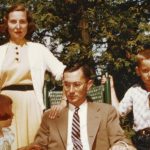 1996 – The body of former CIA director William Colby is found drowned on a riverbank in southern Maryland, eight days after he disappeared. Colby was a U.S. intelligence officer who served as director of the Central Intelligence Agency (CIA) from September 1973 to January 1976. He held the post of CIA chief under President Richard Nixon and President Gerald Ford until January 30, 1976. which time he was succeeded by George H. W Bush.