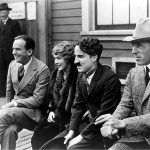 1919 – Charlie Chaplin, Mary Pickford, Douglas Fairbanks, and D. W. Griffith undertake the initiative to create United Artists. United Artists Corporation, currently doing business as United Artists Digital Studios. She is an American digital television production company. The establishment of this company allowed the studios to allow actors to control their interests, from commercial studios.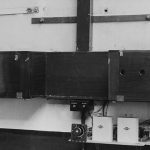 1924 – The Royal Greenwich Observatory begins transmitting time signals for hours known as the Greenwich Time Signal. The Greenwich Time Signal (GTS), popularly known as pips, is a series of six short tones broadcast at one-second intervals from many BBC Radio stations. Their service is shrinking as digital broadcasting delays in time.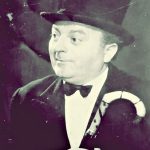 1927– Born in Shkodra, Athanas Banushi, known as Tano Banushi, was the most famous actor in Albanian humor, where he stood out in the pop genre. For his merits in this field he was decorated with the title People's Artist. In July 1958, a professional stage was created in Shkodra, included in the framework of the newly built "Migjeni" theater, where Banushi was appointed a professional actor. On November 14 of the same year, the first premiere of the Shkodra Variety came out with the title "Heart Surgery Department", where Tanoja was also a stage inspector. On February 19, 1959, the second premiere of "Po ta ngoj kangën me saze" appeared, according to the title of a Shkodra song, the libretto was written by Paulin Sekuj and Banushi. The third premiere was given on June 4 of the same year, entitled "Clean the garden, gardener!" with the Order "Naim Frashëri" of class I. On February 5, 1986 he retired, 4 years after reaching the retirement age. However, he continued his artistic activity, writing and publishing sketches, humorous stories and anecdotes.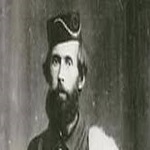 1931 – Mihal Grameno, activist of the national cause, fighter with the gang of Çerçiz Topulli, Albanian publisher and writer, dies. It is estimated that Grameno's place in Albanian literature is mainly as a publicist and pamphleteer of political life. During the uprisings of 1911 Grameno liaised between squad groups in Albanian areas and the leaders of the national movement in Istanbul to coordinate the uprisings. On February 1, 1911 he started publishing another newspaper: the weekly Koha which he also edited, first published in Korça and then in Jamestown, New York where he lived from 1915 to 1919. He returned to Europe to represent the Party. Politics of Albanian-Americans at the Peace Conference in Paris and as a correspondent for the newspaper Albania published by AG Naçe in New York. After a year he returned to Albania. After the outbreak of World War I he was forced to flee to the US, where he continued to work for the national cause until 1920, when he returned home. Sick, and depressed, he withdrew from the social movement. He died in Korça on February 5, 1931. For the outstanding merits for the benefit of the homeland, he was given the title "People's Hero".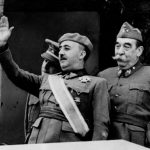 1939 – General Francisco Franco becomes the 68th Caudiljo of Spain. Following the victory over Republican forces, Franco, who belonged to the nationalist mainstream, was elected absolute leader of this country, ruling it with an iron hand until his death in 1975. After Franco's death, King Juan Carlos initiated an agreement that made it possible for a historic reconciliation between the left and right forces in Spain.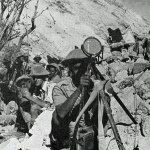 1941 – During World War II, Allied forces begin the Battle of Keren to capture exactly this city in Eritrea. During this bloody battle, 1,000 British troops were killed and over 2,000 Italian troops killed. In the end, this battle was won by the British who, turning Eritrea, at a key strategic point, to move their troops to East Africa.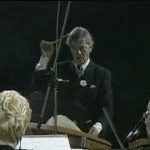 1941 – Ferdinant Deda was born in Peqin. After graduating from art high school in Tirana in 1960, he studied conducting at the Prague Conservatory of Music. After a year he was forced to stop his studies and continue them in 1962 at the Tirana Conservatory. Since he was a student he led the RTSH orchestra and after his studies he was appointed to this orchestra. In the years 1991-1992 he specialized in Italy. Since 1964 he has performed over 300 concerts inside and outside the country in Italy, Turkey, Greece. With the RTSH Symphony Orchestra he has composed the music of many films. Deda is also distinguished as a composer, he has composed 3 symphonic dances "meditation 1-2-3", he has also composed four sketches for piano, trio for violin, cello and piano, singing prelude, impropt for piano and string orchestra, fantasy for xylophone and orchestra, concerto for horn and orchestra, concerto for clarinet and orchestra, rhapsody with folk themes for orchestra, concerto for bassoons, clarinet and flute, film music, etc .. It is also prominent in the genre of light children's song. His work has been awarded prizes, Ferdinant Deda is the founder of spring concerts at RTVSH. In 1997 he was announced the winner of the "golden disc" and was honored with the titles "Merited Artist" and "Grand Master".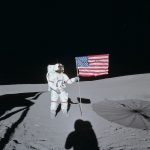 1971 – Astronauts land on the moon on Apollo mission 14. Commander Alan Shepard, Command Module Pilot Stuart Roosa, and Lunar Module Pilot Edgar Mitchell depart on their 10-day mission Sunday, January 31, 1971, at 4:03: 02 after midnight, East. Liftoff was delayed forty minutes and two seconds, due to the onset of weather restrictions. The first such delay in the Apollo program.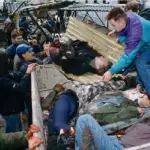 1994 – The Markale Massacre takes place, where more than 60 people are killed and about 200 injured when the market is bombarded with plague and artillery in downtown Sarajevo. the former Yugoslavia, and especially the conflict in Bosnia. Responsible for these attacks would be Bosnian Serb forces, which would be broken by NATO aviation a few months later.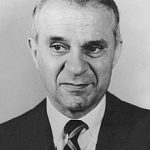 1999 – Died in New York at the age of 93 Wassily Leontief. Leontief was a Russian-American economist known for his research on input-output analysis and how changes in one economic sector affect other sectors. Leontief won the Nobel Prize in Economics in 1973, and four of his students won the same prize (Paul Samuelson 1970, Robert Solow 1987, Vernon L. Smith 2002, Thomas Schelling 2005).