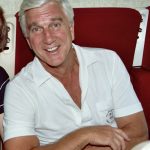 1926 – Born in Regina, Leslie Nielsen. Nielsen, was a Canadian actor, comedian, and producer. He has appeared in more than 100 films and 150 television programs, portraying more than 220 characters. Some of his most notable films are, The Naked Gun, Dracula, Dead and Love It, Wrongfully Accused, 2001, A Space Travesty, Spy Hard, Mr. Magoo and more. Nielsen is regarded as one of the greatest comedians of the 20th century.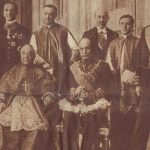 1929 – The Kingdom of Italy and the Vatican sign the Lateran Treaty. The treaty and associated pacts are named after the Lateran Palace, where they were signed on 11 February 1929. The Italian Parliament ratified them on 7 June 1929. The Lateran Treaty recognized Vatican City as an independent state under the sovereignty of the Holy See. This treaty is in force to this day.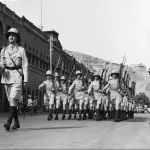 1959 – The Federation of South Arab Emirates, which will later become South Yemen, is established as a United Kingdom protectorate. The six-state federation was inaugurated in the British colony of Aden on February 11, 1959. This federation and Britain signed a "Friendship and Defense Treaty" detailing plans for British military and financial assistance.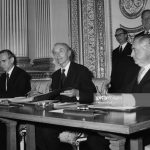 1971 – During the Cold War, 87 countries, including the United States, the United Kingdom, and the Soviet Union, sign the Maritime Arms Control Treaty, which prohibits the use of nuclear weapons on the ocean floor in international waters. However, reaching the seabed agreement involved problems that were not met in creating the other two agreements.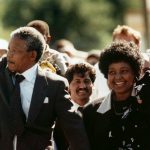 1990 – Nelson Mandela is released from Victor Verster Prison outside Cape Town, South Africa after 27 years as a political prisoner. His release from prison was a sign of inter-racial reconciliation in the country after 45 years of apartheid racist rule. Four years after his release, Mandela was elected President of South Africa.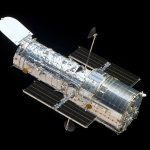 1997 – Space Shuttle Discovery launches a space mission to serve the Hubble telescope. The Hubble Space Telescope often referred to as HST or Hubble is a telescope, launched in low Earth orbit since 1990 and still in operation. It bears the name of astronomer Edwin Hubble and is considered one of NASA's largest and most modern structures.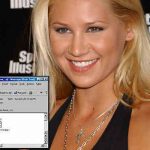 2001 – A Dutch programmer launches Anna Kournikova virus infecting millions of emails through a fake tennis star's photo. It was created to trick email users into opening a mail message that was allegedly containing a photo of tennis player Anna Kournikova, while actually hiding a computer hacker program.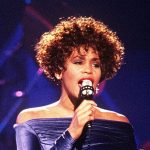 2012 – 48-year-old Whitney Houston dies in California. Houston was an American singer and actress. She was cited as Guinness World Records' Most Valuable Female Artist of All Time and remains one of the best-selling music artists of all time with 200 million records sold worldwide. She was found dead in her bathtub as a result of drug overdose.