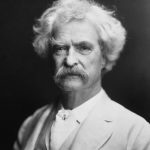 1910 – Mark Twain, 74, dies. Twain was an American writer, humorist, publisher, and lecturer. He was hailed as "the greatest humorist the United States has ever produced." William Faulkner called him the "father of American literature." His novels include Tom Sawyer's Adventures and its sequel, The Adventures of Huckleberry Fin, the latter often called the "Great American Novel."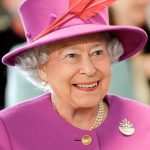 1926 – Born in London, Elizabeth II. Elizabeth II is the Queen of the United Kingdom and other Commonwealth kingdoms. In 1947, she married Philip, Duke of Edinburgh, a former prince of Greece and Denmark, with whom she has four children. Charles, Prince of Wales, Princess Anne, Prince Andrew, who is also the Duke of York, and Prince Edward, of Wessex.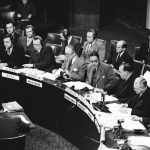 1948 – UN Security Council Resolution 47 is adopted on the conflict in Kashmir. After hearing arguments from India and Pakistan, the Council increased the size of the Commission established by Resolution 39 of the United Nations Security Council to five members (with representatives from Argentina, Belgium, Colombia, Czechoslovakia, and the United States).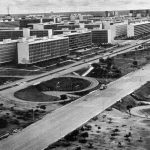 1960 – Brazil's capital, Brasilia, is officially inaugurated. At 09.30, the three powers of the Republic are simultaneously transferred from the old capital, Rio de Janeiro. Brasilia was planned and developed by architects Lucio Costa, Oscar Niemeyer, and Joaquim Cardozo in 1956 in a scheme to transfer the capital from Rio de Janeiro to a central location. While the landscape urbanist was Roberto Burle Marx.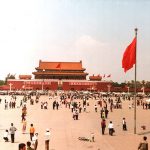 1989 – In Beijing, about 100,000 students gather in Tiananmen Square to commemorate Chinese reform leader Hu Yaobang. This gigantic manifestation was, and is, the official launch of the demonstrations in Tiananmen Square. These massive student demonstrations, and then turned nationwide, lasted nearly two months and were bloodily suppressed by the Chinese communist government.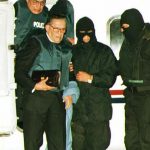 1993 – A Supreme Court in La Paz, Bolivia, sentences former dictator Luis García Meza to 30 years in prison without parole for murder, theft, fraud and violation of the constitution. He was a career military officer who rose to the rank of general during the military junta of General Hugo Banzer (1971-78). Between 1980 and 1981 García Meza was the dictator of Bolivia. His sentence was the first of its kind in South America.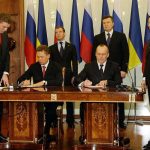 2010 – The controversial Kharkiv Pact (Ukraine's Russian Naval Base for the Gas Treaty) is signed in Kharkiv by Ukrainian President Viktor Yanukovych and Russian President Dmitry Medvedev. This agreement was one of many signed between the two countries. It was unilaterally ended by Russia on March 31, 2014, after the occupation of the Crimean peninsula by Russian military troops.