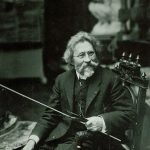 1930 – Famous Russian painter Ilya Repin dies at the age of 86 in Finland. Repin would become known worldwide for his paintings of realism and impressionism, during the nineteenth century. He would paint some of his masterpieces such as, Slavic Composers, Reply of Zaporozhian Cossaks, Neapolitan Girl, Mussorgsky, etc. His legacy today is one of the most valuable in the world art fund. His works are on display in Europe's major museums.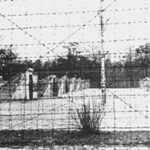 1941 – One of the largest Holocaust massacres of the Jewish community in Kiev, Ukraine, takes place. For nearly 48 hours in a row, SS Nazi troops backed by local collaborators would arrest and execute over 50,000 innocent people in a valley called Baby Yar. After the war, all those responsible for this massacre would be tried and sentenced to death.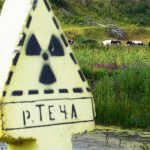 1957 – One of the worst nuclear accidents in its history occurs in the Kyshym Forest in Central Russia. In one of the reactors of the nuclear power plant in this area, a technical error occurs that would follow the explosion of some tubes with radioactive material. As a result, the whole area would be heavily contaminated and over 10,000 people would be evacuated. The radioactive cloud would cover an area of ​​53,000 hectares.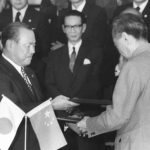 1972 – The People's Republic of China and Japan, after many years of enmity, establish close diplomatic relations. Nearly 40 years after the Japanese occupation of Manchuria, official Beijing and Tokyo managed to establish a diplomatic communication channel, which would automatically lead to the re-establishment of relations between the two countries. The first agreement was signed in Beijing by Chinese Prime Minister Chu En Lai and Japanese Prime Minister Kakuei Tanaka.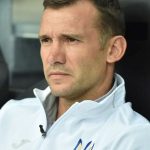 1976 – Born in Dvirkivshchyna, Ukraine, the country's most famous footballer, Andry Shevchenko. Shevchenko, would stand out for his sports talent over a period of 35 years. He would initially play for Dynamo Kiev, and then transferred to the Milan team in Italy, where he would become one of the icons of this team. Andry Shevchenko would win 30 personal trophies as well as many national and international cups with the teams of Ukraine, Dynamo, Milan, and Chelsea.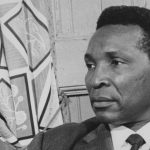 1979 – Equatorial Guinea's dictator Francisco Macias Nguema is shot dead by a group of soldiers in Western Sahara. Nguema would be one of the most brutal dictators in West Africa, where with his repressive policies he would create a real genocide against the Guinean people. He would be overthrown after a coup by his nephew who, after a swift trial, executed him in a Sahara area.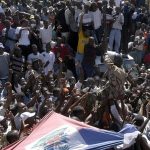 1991 – A coup overthrows President Jean Bertrand Aristide in Haiti, Central America. Aristide, was democratically elected, after the fall of the Duvalier dictatorship. During this coup organized by the Haitian army 22 people were killed and over 100 others were injured. Jean Berrand Aristide would take the path of political asylum in the US, from where he would return after only 20 years.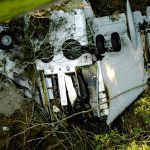 2006 – A civilian Aereos Flight 1907 aircraft explodes in mid-air, killing all 154 passengers and crew. The plane had taken off from Manaus airport in Brazil, to go to Rio de Janeiro, where it suddenly collided with another civilian plane Embraer Legacy 600. This would be one of the worst air disasters in Brazil.