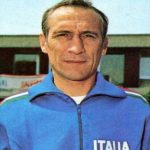 1927 – Famous Italian footballer and coach Enzo Bearzot is born in Friuli. Bearzot's career would start in 1945 where he would debut as a player with the Gorizia team, and then onwards with Inter and Torino. But he will be remembered as the coach who has led the Italian national team for 12 years. In 1982 he would declare this national, world champion in Madrid. Enzo Bearzot, would win several individual awards such as, European Coach of Year, Panchina d Oro, etc.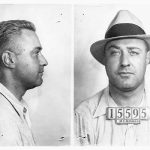 1933 – One of the US criminal world exponents, George Kelly Burnes, is arrested by FBI agents along with his wife. Also known as Machine Gun Kelly he, had turned into the horror of American cities in the 20-30s. Some of the charges against them were hostage-taking, extortion, theft, murder, etc. Machine Gun Kelly, and his wife Kathryn would be sentenced by Oklahoma federal court to life in prison. He would die in Kansas Jail, while Kathryn, would be released in 1958.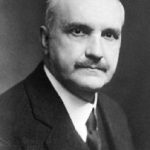 1952 – Famous Spanish philosopher and novelist George Santayana dies in Rome at the age of 88. Santayana, would become famous with his works, The Sense of Beauty, The Life of Reason, Scepticism and Animal Faith, The Last Puritan, etc. In his works George Santayana best describes the current of materialism and moral philosophy on which, some of his characters are based. He will also be remembered for the many aphorisms and clichés he expressed in his writings. One of his famous sayings would be, "Those who do not remember the past are destined to repeat it."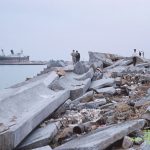 1959 – The Japanese coast is hit by one of the strongest typhoons in the country's history. Called Typhoon Vera, it would strike the eastern part of the island, killing nearly 5,000 people and injuring more than 10,000. The wind would blow at a speed of, 305 km per hour, while the homeless would be 2 million. The cost of damages caused by this typhoon would be estimated at $ 600 million.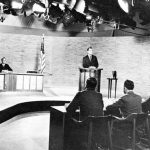 1960 – In Chicago, one of the most heated electoral debates in US history takes place on NBC News studios. Moderated by presenter Frank McGee, opposite him would be the two candidates for America's 44th presidential election. Respectively John Kennedy for the Democratic Party and Richard Nixon for the Republican Party. Among them would be a total of 4 televised debate sessions, where Kennedy, would emerge significantly victorious over Nixon.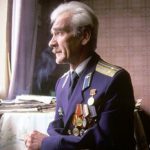 1983 – Soviet Air Force Colonel Stanislav Petrov avoids the possibility of a nuclear confrontation between the United States and the USSR. Also labeled as the man who saved the world from Nuclear War, he would manage to detect a false computer alarm. Through this alarm, the Soviet atomic missile system could strike and destroy not only the US but also its allies. Petrov stated that this alarm was nothing but a defect in the USSR nuclear security radar system.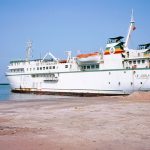 2002 – The Senegalese ferry MV Le Joola capsizes off the coast of Gambia, killing 1863 people. The survivors would be only 64. The reasons for the overturning of this ferry would be, mismanagement of the steering system, and non-compliance with technical safety, by the staff. This would be one of the worst civilian maritime transport tragedies in peacetime after the sinking of the Titanic in 1912.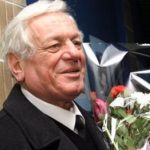 2011 – Vasillaq Vangjeli, Albanian actor, mainly comedian, dies. For more than 45 years on stage, Vangjeli has played over 100 roles in theater, cinematography and variety. With subtle intuition and admirable spontaneity, Vangjeli has won over hundreds of thousands of spectators, thus becoming one of the most beloved artists, especially for them in the field of humor and the stage. He has been one of the most important artists of Tirana Variety, playing in almost all premieres. He is a wide-ranging actor, vocalist, absolute ear, humorist, reciter. Tragic-comic actor with great artistic qualities, intuition and deep penetration in types and characters, these are some of the qualities of Vasillaq, who with skill and finesse knows how to serve what he does. Humor is not given by the school. He came out to assist like the whole Tirana Variety troupe. He has turned his house into a bar, where he entertains others, but he also entertains himself. Friends and colleagues, colleagues always go to him. He died after suffering from diabetes.