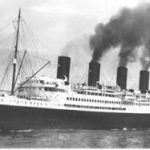 1911 – France successfully launches its first SS France trans-ocean liner. This trans-oceanic, otherwise labeled as the Versailles of the Atlantic, would describe the distance between Europe and America, within a week. Its speed was 50 km per hour and weighed about 25,000 tons. During the period of the First World War, this ship would also serve as a military hospital for the wounded.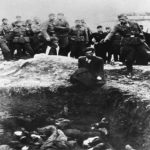 1942 – In the small town of Letychiv, Nazi forces Einsatzgruppen SS will massively eliminate over 3,000 people of the Jewish community. Over the course of a week, they would execute through death squads, men, women, the elderly, and innocent children. Their bodies, after the shooting, would be left on the streets, and in open places in order to intimidate the local population for fear of any resistance.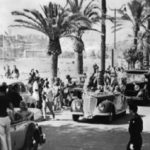 1946 – The Cannes International Film Festival opens for the first time. This festival will be considered over the years as one of the most prestigious on the European continent. In this important artistic event are given a series of awards for the most prominent films where among the most important is the Palme d or award. This award is given for the best film of the year and can also be called the European Oscar.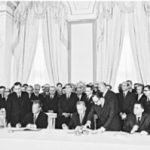 1955 – A Treaty of Friendship and Cooperation is signed between the Soviet Union and East Germany. This agreement, signed in Berlin, sets out a climate of mutual cooperation between the two countries, in political, economic and military terms. This treaty also legitimized the military presence of Soviet troops in East German territory. All of these agreements were made in response to US aid to West Germany.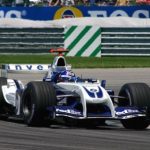 1975 – Famous Formula 1 driver Juan Pablo Montoya is born in Bogota, Colombia. Montoya, during his 20-year career, would manage to make his successful debut in the team of BMW Williams and McLaren Mercedes. He would be declared champion at the Indianapolis 500, British Grand Prix, Italian Grand Prix, and Grand Prix of Monaco. He would be proclaimed as one of the 50 most famous pilots of the 21st century.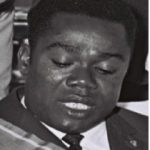 1979 – A coup's official Paris-backed coup takes place in the Central African Republic. Also codenamed as Operation Caban, the African state's military forces take control of the capital Bangui, eventually ousting Emperor Jean Bedel Bokassa. He was replaced by pro-Western President David Dacko. Dacko would carry out a series of economic reforms for the country which had just emerged from a 13-year dictatorship.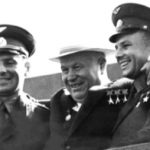 2000 – Famous Russian astronaut and pilot Gherman Titov dies in Moscow at the age of 65. On August 6, 1961, Titov would become the second man to go into space after Yuri Gagarin. He is also the first cosmonaut to sleep in space and describes the distance between Earth and Orbit (full 17 times). Gherman Titov would be decorated with the highest medals of the Soviet state.