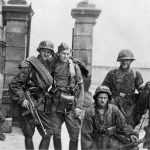 1944 – German Wermacht Nazi troops and Waffen-SS divisions brutally suppress the Warsaw Armed Uprising, one of the most famous revolts of World War II. The fighting between the partisans of the Polish resistance, and the Germans would last 63 days and both sides of the fighting would lose about 20,000 men. As a result, about 80 percent of the Polish capital, Warsaw, would be destroyed.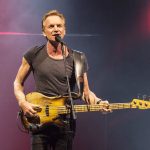 1951 – Famous British musician and actor Gordon Matthew Thomas Sumner, otherwise known as Sting, is born in Wallsend, England. Sting would become known around the world for his musical performances in the currents, jazz, rock, reggae, and worldbeat. He will be considered by art critics as one of the 100 most famous singers in the world of the century. He has been nominated 111 times and has won 47 major national and international awards such as the American Music Awards, and the Grammy.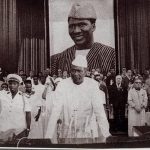 1958 – Guinea's state of West Africa declares independence from France after nearly a century of colonial occupation. Guinea would become one of the youngest nations in Africa and the World, but it would also be one of the poorest countries in the region. With a population of 12 million, Ahmed Seku Toure would be proclaimed its first President.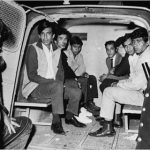 1968 – In Mexico, Diaz Ordaz, President of the country, orders military troops to fire on violent demonstrators in Mexico. 10 days before the start of the 1968 Mexico Olympics, thousands of students and workers came out to protest low wages, government corruption, and the high level of poverty that had gripped Mexico for years. As a result of the shootings, about 400 people were killed and over 1,000 were injured. The detainees would exceed the number 2000. This would otherwise be known in history as the Tlatelolco Massacre.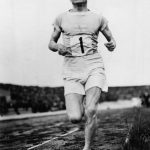 1973 – Finnish athlete Paavo Nurmi dies in Helsinki at the age of 76. Nurmi would be considered one of the most famous Finnish athletes of the twentieth century. At the age of 23 Paavo Nurmi would win three gold and one silver medal at the 1920 Antwerp Olympics. While in Paris 1920 and Amsterdam 1924, he would win 8 medals including 6 gold and two silver.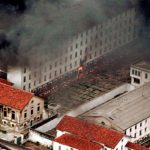 1992 – Brazilian Police Special Forces brutally intervene in a convict revolt at Sao Paolo High Security Prison in Carandiru. As a result of clashes between convicts and Brazilian police, 111 people would lose their lives and hundreds more would be seriously injured. Every year dozens of people lose their lives as a result of the harsh prison conditions in Brazil.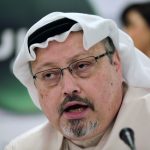 2018 – Jamal Khashoggi, journalist and dissident of the Saudi royal family, is killed at the age of 59. Khashoggi, has long been a strong critic of official Riyadh, and so in 2017 he sought political asylum in Turkey. The assassination and subsequent massacre of his body was carried out at the premises of the Saudi Arabian consulate in Istanbul by trusted men of Saudi Prince Mohammed bin Salman.