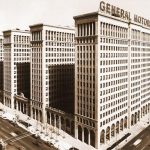 1908 – Founded in Detroit by William C. Durant, Charles Stewart Mott, and Frederic L. Smith, the world's most famous electro-mechanical company General Motors. General Motors over 120 years would expand to nearly 50 countries around the world. It would provide the patent for the production of Chevrolet, Cadillac, Buick, and GMC cars. In 2018 alone, this company would provide about $ 150 billion in turnover in its finances.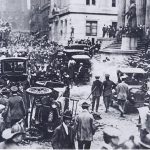 1920 – A terrorist attack in New York, USA, also known as the Wall Street Bombing, takes place. The bombing killed at least 38 people and injured 150 others. The assassination was carried out by Italian anarchists led by Luigi Galleani, who had their own grievances about class exploitation, denied workers' rights, and the ongoing repression of unions in the country.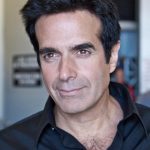 1956 – David Copperfield, one of the world's greatest magicians and illusionists, is born in Metuchen, New Jersey. In his career as an illusionist, Copperfield has won a total of 11 Guinness World Records awards, such as the longest career illusionist, multi-show performance in one year, the world's largest archive of magic, the greatest magical illusion ever done, etc. He would also become famous for his relationship with model Claudia Schiffer.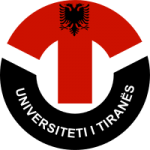 1957 – The first University in Albania is established. The establishment of the university came as a result of the merger of institutes such as: Pedagogical Institute, Polytechnic Institute, Higher Institute of Economics and Higher Institute of Medicine, forming the State University of Tirana. Initially formed by ten faculties, this University was divided in 1991 when the engineering faculties were grouped into the Polytechnic University, leaving the University of Tirana with seven faculties covering the humanities, economics and natural sciences.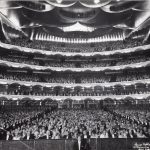 1966 – The Metropolitan Opera House (also known as the Lincoln Center) is inaugurated for the first time in New York. Designed by architects Wallace Harrison and Max Abramovitz and with a capacity of 4,000 seats, the Metropolitan Opera would stage the masterpieces of composers Samuel Barber, Anthony and Cleopatra. The Opera House would be considered the stage with the largest musical repertoire in the world.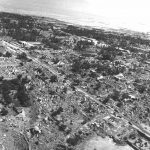 1978 – One of the most devastating earthquakes in the history of this country falls in the Tabas region of eastern Iran. With an intensity of 7.4 on the Mercali scale and with an epicenter 85 km deep in the earth, this earthquake would cause nearly 25,000 victims and its tremors would be felt as far as Tehran, 610 km away from the epicenter. The injured would be over 50 thousand.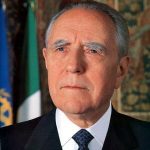 2016 – One of Italy's most famous politicians, Carlo Azgelio Ciampi, dies at the age of 95 in Rome. Ciampi during his 28-year career would serve as Director of the National Bank, Minister of Economy, Minister of Interior, Prime Minister, and most recently the 10th President of Italy. During World War II, Azeglio Ciampi would perform his military service in Albania.