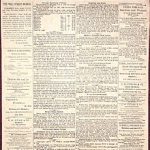 1889 – The first issue of The Wall Street Journal is published. The Wall Street Journal (also known as The Journal) is an international business-focused daily newspaper, printed in English based in New York City, with international publications also available in Chinese and Japanese.
1912 – Henrique Mitchell de Paiva Couceiro leads an unsuccessful royal attack on the First Portuguese Republic in Chaves. The Royalists had been discreetly armed by the Spanish king, Alfonso XIII, and had concentrated their forces in Galicia. The attack ended in a defeat for the royal forces.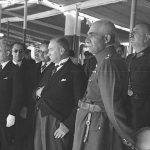 1937 – Turkey, Iran, Iraq, and Afghanistan sign the Saadabad Treaty. The treaty was signed at Tehran's Saadabad Palace and was part of a larger relationship initiative, led by King Mohammed Zahir Shah of Afghanistan. Ratifications were exchanged in Tehran on June 25, 1938, and the treaty entered into force on the same day.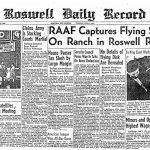 1947 – Reports say a UFO crash landed in Roswell, New Mexico in what became known as the Roswell UFO Incident. The Roswell incident continues to be of interest to the popular media and conspiracy theories surrounding the event. Roswell has been described as "the most famous, most investigated, and most debated UFO request in the world."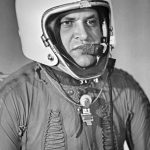 1960 – Francis Gary Powers is accused of espionage as a result of his flight over the Soviet Union. He was an American pilot of the U-2 aircraft that crashed while flying a reconnaissance mission in Soviet airspace, causing the U-2 incident of 1960. Powers would die in a plane crash in 1977.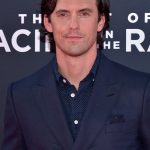 1977 – Born in California, Milo Ventimiglia. Ventimiglia, is an American actor, director and producer. After several roles in television series and parts in independent films, he gained recognition for his roles as Jess Mariano in the television series Gilmore Girls from 2001 to 2006, and as Peter Petrelli in the NBC Heroes series from 2006 to 2010.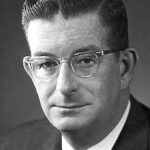 1979 – Robert Burns Woodward dies at the age of 62. Woodward, was an American chemist. He is regarded by many as the most prominent organic chemist of the twentieth century, who has made many major contributions to the subject. He also collaborated closely with Roald Hoffmann in the theoretical studies of chemical reactions.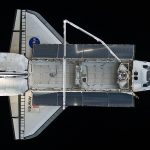 2011 – The spacecraft, Atlantis, is launched on the final mission of the US Shuttle program. Atlantis, is a Shuttle space orbiter vehicle owned by the National Aeronautics and Space Administration (NASA), the United States space entry and space exploration agency.