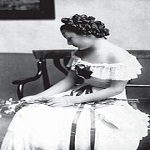 1910 – Born in Faiyum, Egypt Tefta Tashko Koço, the prominent lyrical singer in the interpretation of the Albanian civic folk song and People's Artist of Albania. In Korça are the first activations of Tefta as a singer and the date June 26, 1926, is held as her first public concert. In September 1927, Tefta and her family moved to Montpellier, France, where she began her musical studies, to continue them successfully at the Paris Conservatory. In 1930, Tefta made the first musical recordings at the record company "Pathe" -Paris, as a participant in the group of the prominent Himari polyphony singer Neço Mukon. With the completion of her studies, Tefta returned to her homeland where on November 26, 1935, her first concert as a professional singer in Albania was marked, concerts which she gave in most Albanian cities. Exactly in these years, Tefta introduced in its programs along with the lyrical arias of world famous authors such as Mozart, Guno, Shubert, Verdi, Donixeti, Pergolezi, Belini, Puccini, Rosini, etc., and Albanian folk songs, as an integral part of culture Albanian folk music. There are about 89 folk songs from all cities of Albania that Tefta had in the repertoire and about 36 of them she recorded on gramophone records in the years 1930, 1937 and 1942 in Paris, France and Milan, Italy. In 1945, Tefta successfully sang at the Belgrade Opera the role of Mimia from Puccini's opera "Bohemia" and Rozina from Rossini's opera "Barber of Seville".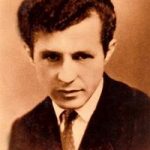 1935 – Born in the village of Ninat near Konispol, Bilal Xhaferri was an Albanian writer, publisher and activist. In 1967 he published the volume of poetry "Red Freedom", which also contains pro-communist poetry, but was never published. In the same year he competed with the novel "Krastakraus" in the literary competition held on the occasion of the 500th anniversary of the birth of Skanderbeg, but did not win. This novel would be published in 1993. Xhaferri in his work never expressed "decadent" or dissident thoughts. In 1968, he spoke out in the Writers' League against Kadare's novel Weddings, accusing Kadare of revising communist doctrine. The communist authorities could not allow a person with "biographical spots" to cause them trouble, even though he might be an ardent communist. He was stripped of his publishing rights and exiled. After a meeting of the Writers' League headed by Rita Marko, she was convincingly criticized and expelled. On August 30, 1969 he fled Albania to Greece. In 1970, he went to the USA, to Boston, where until 1972 he worked for the newspaper "Dielli". In 1974 he moved to Chicago where he founded the magazine "Eagle's Wing", a publication of the Cham League which he directed, published and edited for 39 issues in two languages, Albanian and English.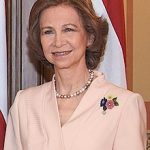 1938 – Born in Athens, Queen Sophie of Spain. She is a member of the Spanish royal family who served as the monarch of Spain during the reign of her husband, Juan Carlos I, from 1975 to 2014. Queen Sofia is the first child of King Paul of Greece and Queen Frederica of Hanover. She became queen after her husband's acceptance in 1975. On June 19, 2014, Juan Carlos abdicated in favor of their son Felipe VI.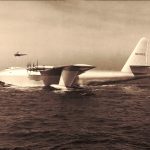 1947 – In California, USA, the famous transport aircraft designer, Howard Hughes, performs a flight session with the H-4 Hercules aircraft. It would also be the first and last supersonic aircraft to be produced in the world. The project to produce this type of aircraft was canceled by the Hughes Aircraft Company, for unknown reasons. This short voyage of Hughes H – 4 Hercules, would take place over the Atlantic Ocean.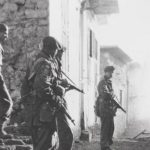 1951 – About 6,000 British troops leave for Egypt to stop a possible conflict between Egyptians, French, and Israelis. Starting with the start of the conflict in the early 1950s and ending in 1956, some 3,000 Egyptians, 172 Israelis, 16 Britons, and 10 French, would lose their lives. But after the intervention of the US, and the Soviet Union, the Suez Canal was decided to remain in the ownership of official Cairo. This was hailed as a victory for President Nasser.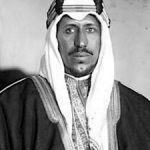 1964 – In Saudi Arabia, King Saud is forced to abdicate after 12 years in power. His place would be taken by his brother, Faisal. This peaceful coup, inside the Royal Palace in Riyadh, would lead to a more pan-Islamic and more conservative Arab dynasty. In 1975 Faisal was assassinated by his nephew Bin Musaid. The Saudi royal family has often been embroiled in numerous scandals of this kind over the years.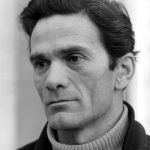 1975 – Famous Italian director, poet, and writer Pier Paolo Pasolini is assassinated at the age of 53. He remains a controversial figure in Italy because of his open style and the focus of some of his works on taboo sexual matters. Pasolini, was a major figure in European literature and the cinematic arts. His assassination caused a stir in Italy and its circumstances continue to be the subject of heated debate, even today.