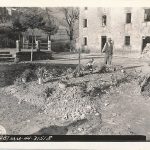 1944 – Waffen-SS troops massacre 560 people in Sant'Anna di Stazzema. The Sant'Anna di Stazzema massacre was a war crime of Nazi Germany committed in this hilly village in Tuscany, Italy, during an operation against the Italian resistance movement during the Italian Campaign during World War II.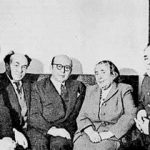 1952 – Night of the Killed Poets, where 13 prominent Jewish intellectuals are assassinated in Moscow, Russia, in the Soviet Union. The arrests were first made in September 1948 and June 1949. All defendants were falsely charged with espionage and treason, as well as many other crimes. Most of them were famous names.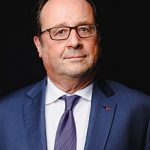 1954 – Born in Rouen, Francois Hollande. Hollande, is a French politician who served as President of France and former Co-Prince of the Joint Office from Andorra from 2012 to 2017. He was previously First Secretary of the Socialist Party from 1997 to 2008, Chairman of Tulle from 2001 to 2008 and Chairman of the General Council of Corrèze.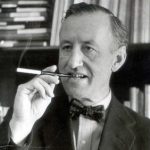 1964 – Ian Fleming dies at the age of 64. Fleming. was an English author, journalist, and naval intelligence officer best known for his James Bond series of spy novels. The James Bond series of novels would later become one of the most watched films in the world. These films would contain about 25 series.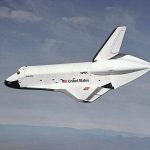 1977 – Shuttle Enterprise, the first free space shuttle, flies. it was built for NASA as part of the Space Shuttle program to conduct atmospheric test flights after being launched by a modified Boeing 747. This ship was built without engines, and did not have a functional thermal heat shield.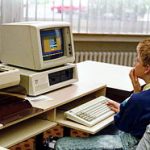 1981 – IBM personal computer is released. IBM Personal Computer, commonly known as the IBM PC, is the original version of the IBM PC compatible PC model. This is the IBM model number 5150 and was introduced on August 12, 1981. It was created by a team of engineers and designers led by Don Estridge in Boca Raton, Florida.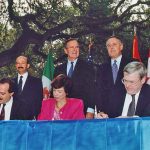 1992 – Canada, Mexico, and the United States announce the conclusion of the North American Free Trade Agreement (NAFTA) negotiations. The agreement entered into force on January 1, 1994 and repealed the Canada-United States Free Trade Agreement. The NAFTA trade bloc formed one of the largest trading blocs in the world.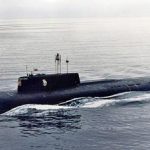 2000 – A Russian Navy submarine Kursk explodes and sinks in the Barens Sea during a military exercise, killing its entire 118-member crew. This naval tragedy will be considered the worst in the history of post-Soviet Russia. Prior to the 1990s, the Soviet fleet had had several other submarine drownings