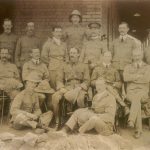 1902 – A Second Boer War, the Treaty of Vereeniging ends the war and secures British control of South Africa. This solution foresaw the end of hostilities and eventual self-government against Transvaal (South Africa) and the Free Orange State as a colony of the United Kingdom. The Boer Republics agreed to fall under the sovereignty of the British Crown and the British government agreed on various details.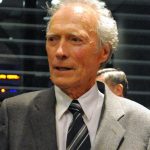 1930 – Born in San Francisco, Clint Eastwood. Eastwood, is an American actor, filmmaker, musician and politician. After achieving success in the Western television series Raëhide, he rose to international fame with his role as Man With No Name of Italian filmmaker Sergio Leone Dollars Trilogy, and as anti-hero police officer Harry Callahan in five Dirty Harry films. These roles have made Eastwood a cultural icon of the film.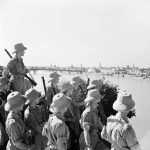 1941 – During the Anglo-Iraqi War, the United Kingdom ends the recapture of Iraq and the return of 'Abd al-Ilah' to power as regent for Faisal II. The Anglo-Iraqi War (May 2–31, 1941) was an Allied military campaign led by the British against Iraq under Rashid Ali, who had seized power during World War II with the help of Germany and Italy.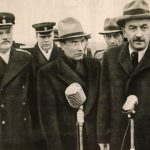 1947 – Hungary's democratically elected Prime Minister Ferenc Nagy resigns after being blackmailed by the Hungarian Communist Party, accusing him of being part of a conspiracy against the state. This gives the Communists effective control of the Hungarian government. Nagy was the Prime Minister of Hungary from 1945 to mid-1947. His liberal policies clashed with those of the Communists.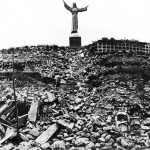 1970 – A 7.9 magnitude earthquake strikes Ancash, Peru, with a magnitude of VIII. During these tremors, a landslide buried the city of Yungay. Nearly 75,000 people were killed and 50,000 others injured. This is considered to be the most powerful earthquake that has ever hit this country. Massive landslides were also observed in the quake.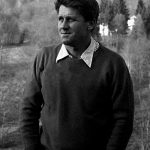 1982 – Carlo Mauri dies at the age of 52. Mauri was an Italian climber and explorer. In 1969 and again in 1970 he was a member of Thor Heyerdahl's expedition which traversed the Atlantic Ocean on Ra I and Ra II, ships made of papyrus. After the Ra expeditions, Mauri took part in many others including the Marco Polo road in the Asian steppes and exploring Patagonia and the Amazon.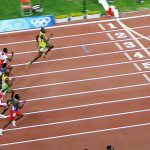 2008 – Usain Bolt breaks the world record in the 100m sprint, surpassing the wind speed (+1.7 m / s) in 9.72 seconds. This race was Bolt's fifth-highest 100 meters. Tyson Gay finished second again and said of Bolt, "It looked like his knees were crossing my face." Commentators noted that Bolt seems to have gained a psychological advantage over his Olympic rival Gay