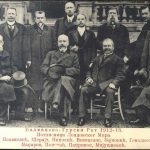 1913 – The Treaty of London is officially signed, ending the First Balkan War. The London Conference had ended on January 23, 1913, when the 1913 Ottoman coup took place and the Grand Ottoman Vizier Kamil Pasha was forced to resign. Unjustly, Albanian territories were considered part of the Ottoman Empire and given to Serbia, Montenegro, Bulgaria, and Greece.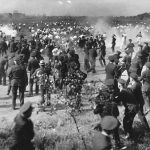 1937 – Commemoration Day Massacre takes place, with Chicago police shooting and killing ten demonstrators. Four people died that day and six others died after being injured. Nine people remained permanently disabled and 28 others suffered severe head injuries from police shooting. None of the officers were ever prosecuted.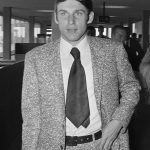 1946 – Dragan Dzajic is born in Kolubara. Dzajic is a former Serbian footballer who is widely regarded as one of the best footballers to make his debut for the former Yugoslavia. He has been seen by some football experts as perhaps one of the most acclaimed players in European football when he played for Crvena Zvezda. In 2011, Dzajić was named part of UEFA's "Greatest European Championship of All Time".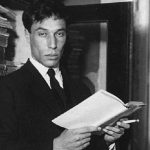 1960 – Boris Pasternak dies at the age of 70. Pasternak was a Russian poet, novelist, and literary translator. He is the author of Dr. Zhivago (1957), a novel that takes place between the Russian Revolution of 1905 and World War II. Dr. Zhivago was rejected for publication in the USSR, but the manuscript was smuggled into Italy for publication. Dr. Zhivago has been part of the main Russian school curriculum since 2003.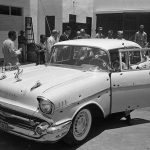 1961 – Dominican dictator Rafael Trujillo is assassinated in Santo Domingo. He was the victim of an ambush plotted by a number of people, including General Juan Tomas Diaz, Pedro Livio Cedeno, Antonio de la Maza, Amado García Guerrero, and General Antonio Imbert Barrera. President John F. Kennedy learned of his death during a diplomatic meeting with French President Charles de Gaulle.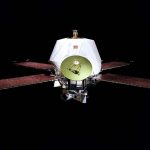 1971 – During the Mariner Program, Mariner 9 is launched to design 70 percent of space's surface and to study the temporary changes in the atmosphere and surface of Mars. After the appearance of dust storms on the planet for several months after its arrival, the orbiter managed to send back clear photos of the surface. Mariner 9 returned with 7329 images during its mission, which ended in 1972.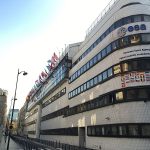 1975 – The European Space Agency is established. This is an intergovernmental organization of 22 member states dedicated to space exploration. Headquartered in Paris, ESA has a worldwide staff of about 2,200 in 2018 and an annual budget of about 6.68 billion euros (the US $ 7.43 billion) in 2020. It has also been dubbed the NASA of the European continent.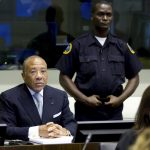 2012 – Former Liberian President Charles Taylor is sentenced to 50 years in prison for his role in the atrocities committed during the Sierra Leone Civil War. Instead, opposition to his government grew, culminating in the outbreak of World War II Liberian (1999–2003). By 2003, Taylor had been formally prosecuted by the Sierra Leone Special Criminal Court.