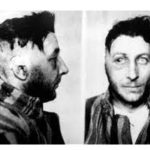 1931 – Michele Schirru, an Italian-American citizen of the United States, is executed by firing squad after trying to kill Benito Mussolini. Schirru was tried by the Special Fascist Court before which he declared his equal hatred for both fascism and communism. After the end of the war, it became a symbol for the whole cause of anarchists around the world.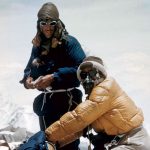 1953 – Edmund Hillary and Sherpa Tenzing Norgay become the first people to reach Mount Everest on Tenzing Norgay's 39th birthday. They were part of the ninth British expedition to Everest, led by John Hunt. News of the expedition's success reached London in time to be released on the morning of Queen Elizabeth II's coronation on June 2.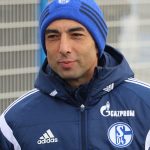 1970 – Roberto Di Matteo is born in Schaffhausen. Di Matteo is a former Italian footballer and professional manager. During his playing career as a midfielder, he played for Swiss clubs Schaffhausen, Zurich, and Aarau before joining Lazio of Italy and Chelsea of ​​England. Di Matteo debuted 35 times for Italy, scoring two goals, and played in the UEFA Euro 1996 and the 1998 FIFA World Cup.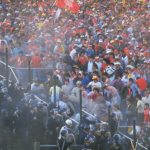 1985 – Heysel Stadium crashes, killing 39 Juventus and Liverpool football fans and injuring hundreds when a collapsed retaining wall collapses. This tragedy took place shortly before the Champions League final between Juventus and Liverpool. The game was played despite the disaster, with Juventus winning 1–0. This catastrophe was suspended for 6 years by competitions, English clubs.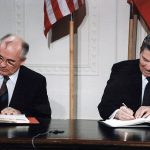 1988 – US President Ronald Reagan begins his first visit to the Soviet Union, arriving in Moscow for a summit between the superpowers and Soviet leader Mikhail Gorbachev. A journalist asked the president if he still considered the Soviet Union a bad empire. "No," he replied, "I was talking about another time, another era." This visit would precede the collapse of communism.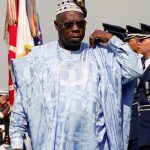 1999 – Olusegun Obasanjo takes office as the first elected civilian head of state in Nigeria after 16 years of military rule. Obasanjo has been described as one of the great figures of the second generation of post-colonial African leaders. He received praise both for overseeing Nigeria's transition to representative democracy in the 1970s and for his pan-African efforts to co-operate across the continent.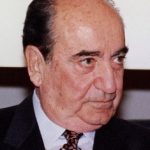 2017 – Konstantinos Mitsotakis dies at the age of 98. Mitsotakis was a Greek politician who was Prime Minister of Greece from 1990 to 1993. He graduated in law and economics from the University of Athens. His son, Kyriakos Mitsotakis, was elected Prime Minister of Greece after the Greek legislative elections of 2019. His state final was held on May 31, 2017.