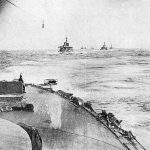 1905 – The Russo-Japanese War, the Battle of Tsushima ends with the destruction of the Russian Baltic Fleet by Admiral Togo Heihachiro and the Imperial Japanese Navy. This was the first decisive battle in naval history fought by modern fleets of steel ships in the Battle of Steel, and the first naval battle in which wireless telegraphy (radio) played an important critical role.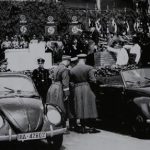 1937 – German carmaker Volkswagen is founded. Volkswagen translates as "people's car" in German. The company's current international advertising slogan is simply "Volkswagen," referring to the first meaning of the name. The largest market of this group is in China, which gives 40 percent of all its sales and profits worldwide.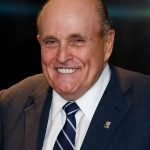 1944 – Rudi Giuliani is born in New York. Giuliani is an American politician, lawyer, and public speaker who served as mayor of New York City 107 from 1994 to 2001. He currently serves as President Donald Trump's lawyer. Giuliani served as Attorney General of the United States of America from 1981 to 1983.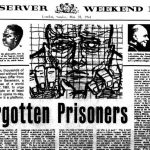 1961 – Peter Benenson's The Forgotten Prisoners article is published in several internationally acclaimed newspapers. This will later be thought of as the founding of the human rights organization Amnesty International. Citing the Universal Declaration of Human Rights, Articles 18 and 19, she announced an "Appeal to Amnesty, 1961" campaign and called for "joint action."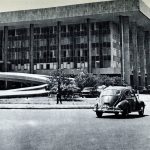 1975 – 15 West African countries sign the Lagos Treaty, establishing the Economic Community of West African States. Also known as ECOWAS, it is a regional political and economic union of fifteen countries located in West Africa. Collectively, these sites cover an area of ​​2 million km2, and in 2015 had an estimated population of over 350 million.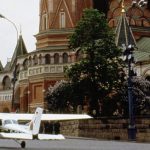 1987 – A West German pilot, Mathias Rust, 18, evades Soviet air defenses and lands a private jet on Moscow's Red Square in Russia. Rust, immediately stopped and released on August 3, 1988. Rust said he wanted to create an "imaginary bridge" in the East, and that his flight was intended to reduce tension between the two sides of the Cold War.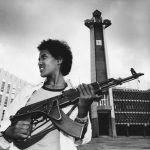 1991 – Addis Ababa's capital falls to the Revolutionary Democratic Front of the Ethiopian People, ending the Derg regime and the Ethiopian Civil War. The Revolutionary Democratic Front of the Ethiopian People was a federal political coalition. The EPRDF consisted of four political parties. After leading the overthrow of the People's Democratic Republic of Ethiopia, it prevailed in Ethiopia from 1991 to 2019.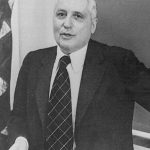 2003 – Ilya Prigogine dies at the age of 86. Prigogine, was a physicist and chemist, awarded the Nobel Prize in 1977. He noted his work on distribution structures, complex systems, and irreversibility. In summary, Ilya Prigogine found that importing and distributing energy to chemical systems can result in the emergence of new structures.