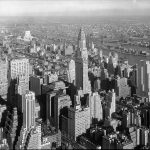 1930 – The Chrysler Building in New York, the tallest man-made structure at the time, opens to the public. The Chrysler Building is an Art Deco-style staircase located in the Turtle Bay neighborhood on the east side of Manhattan, at the intersection of 42nd Street and Avenue Avenue Lexington near Midtown Manhattan. This building is 320 m high and is the second in New York after the World Trade Center.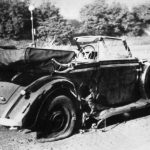 1942 – During World War II, in Operation Anthropoid, Reinhard Heydrich is seriously wounded during an assassination attempt in Prague. He dies from his received wounds, eight days later. The operation was carried out by two Czech fighters trained by the British who, after this action, were eliminated during a duel in a church. Reinhard Heydrich was one of the closest people to Hitler and Himmler.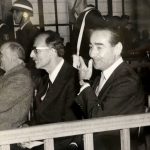 1960 – A military coup overthrows President Celal Bayar and the rest of the democratic government in Turkey. The coup was organized by a group of 40 young Turkish military officers operating outside the Chief of Staff's chain of command. Following the coup, the prime minister and a number of his cabinet ministers were arrested, tried, and executed.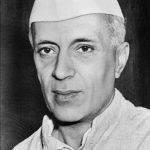 1964 – Jawaharlal Nehru dies at the age of 74. Nehru was an independent activist of independence, and later, the first Prime Minister of India and a central figure in Indian politics before and after independence. He emerged as a prominent leader of the Indian Independence Movement and served India as Prime Minister from its founding as an independent nation in 1947 until his death in 1964.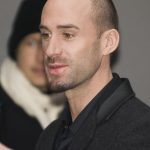 1970 – Born in Salisbury, Joseph Fiennes. Fiennes is a British actor. He is best known for his portrayal of William Shakespeare in Shakespeare in Love, for which he was nominated for a BAFTA Award for Best Actor in a Leading Role. His role in the dramatic series on TV 2017 The Handmaid's Tale was nominated for an Emmy Award for Best Supporting Actor in a Drama Series.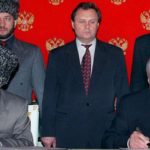 1996 – During the First Chechen War, Russian President Boris Yeltsin meets with Chechen rebels for the first time and negotiates a ceasefire. The first Russian-Chechen war was one of the most serious armed conflicts in the territory of the Russian state. During this nearly two-year conflict, thousands of Russian and Chechen soldiers and civilians would die. A year later, a peace treaty would be signed between Moscow and Grozny.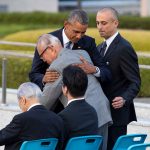 2016 – Barack Obama becomes the first President of the United States to visit the Hiroshima Peace Memorial Park and meets a Hibakusha (a survivor of the atomic attack). Hiroshima Peace Memorial Park is a memorial park in central Hiroshima, Japan. It is dedicated to the legacy of Hiroshima as the first city in the world to suffer a nuclear attack and the memories of the direct and indirect victims of the bomb.