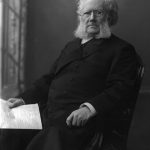 1906 – Henrik Ibsen, 78, dies. Ibsen was a Norwegian theater playwright and director. As one of the founders of modernism in theater, Ibsen has often been mentioned as the "father of realism" and one of the most influential playwrights of his time. His major works include Enemy of the People, Emperor and Galilean, A Doll's House, and Hedda Gabler. He is the most frequently performed playwright in the world after Shakespeare.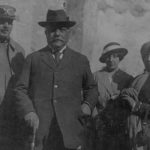 1915 – During World War I, Italy joins the Allies, fulfilling its part of the Treaty of London. The Treaty of London was a secret treaty between the Triple Entente and the Kingdom of Italy, signed in London by the United Kingdom, the French Republic, the Russian Empire, and the Kingdom of Italy. The purpose of this treaty was to draw Italy to the side of the Entente.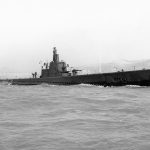 1939 – US Navy submarine USS Squalus sinks off the coast of New Hampshire during a test drive, killing 24 sailors and two civilian technicians. The remaining 32 sailors and a civilian marine architect were rescued the next day by special naval troops. The USS Sailfish (SS-192), was a submarine of the Sargo class in the US, originally called Squalus.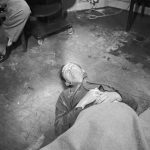 1945 – At the end of World War II, Heinrich Himmler, Schutzstaffel's leader, commits suicide while in the custody of Allied forces. He died within 15 minutes. Shortly afterward, Himmler's body was buried in an unmarked grave near Luneburg. The location of the tomb remains unknown. After Hitler, Himmler was one of the main architects of the Holocaust against the Jews.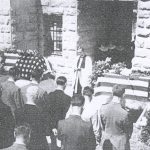 1948 – Thomas C. Wasson, US Consul General, is assassinated in Jerusalem, Israel. Wasson was shot as he returned to the U.S. Consulate from a meeting of the UN Threats Commission at the French Consulate in Jerusalem. Wasson's burial was reported by American journalist Arthur Derounian (John Roy Carlson) in his book Cairo in Damascus. Wasson was replaced by Deputy Consul William Burdette.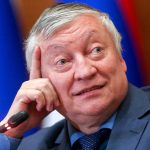 1951 – Born in Zlatoust, Anatoly Karpov. Karpov is a Russian chess player and former World Champion. He was the official world champion from 1975 to 1985 when he was defeated by Garry Kasparov. Karpov played five games against Kasparov for the title from 1984 to 1990 without ever defeating him in one match, later becoming the FIDE World Champion once again after Kasparov left FIDE in 1993.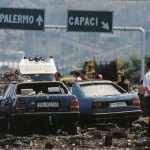 1992 – Italy's most notorious anti-mafia judge Giovanni Falcone, his wife, and three bodyguards are killed by the Corleoneese clan with a half-ton bomb near Capac, in Sicily. His friend and colleague Paolo Borsellino will be killed less than two months later, making 1992 a turning point in the history of the Italian mafia's criminal prosecution. These were two of the heaviest Mafia assassinations in Italy.