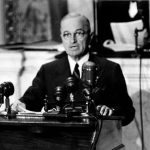 1947 – During the Cold War, Truman's Doctrine enters into force, helping Turkey, Greece, and Greece politically, economically, and militarily. Truman's doctrine was a strategy of American foreign policy, the stated purpose of which was to contain Soviet geopolitical expansion, especially in the Mediterranean. This doctrine became the foundation of American foreign policy and led to the formation of NATO.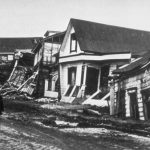 1960 – A magnitude 9.5 earthquake shakes southern Chile, making it the deadliest earthquake in the world. The quake killed at least 5,000 people and injured nearly 50,000 others. The number of homeless would exceed 100,000. The economic damage caused by this earthquake was estimated at over $ 500 million.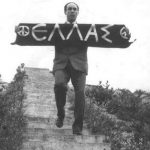 1963 – Left-wing Greek politician Grigoris Lambrakis is assassinated and dies five days later. Lambrakis, was a Greek politician, physician, and a member of the Medical School at the University of Athens. His assassination by some right-wing exponents provoked mass protests and led to a severe political crisis in Greece. This crisis would continue until 1967 when the Junta of Colonels took power.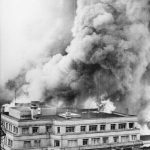 1967 – The L'Inovation department store in Brussels, Belgium, burns to 323 dead or missing and 150 injured. After the fire, there was speculation that it could have been triggered by anti-American, Maoist protesters in the context of the Cold War and opposition to the United States' involvement in the Vietnam War. This is considered the most devastating fire in Belgian history.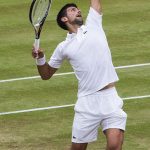 1987 – Born in Belgrade, Novak Djokovic. Djokovic, a Serbian professional tennis player currently ranked number one in the world in tennis singles, for men by the Association of Tennis Professionals (ATP). He has won 17 Grand Slam titles, third in history, five ATP finals titles, 34 ATP Tour Masters titles, 14 ATP Tour titles, and has held the top spot in the ATP rankings for over 280 weeks.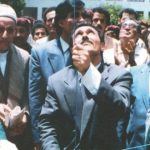 1990 – North and South Yemen are united to form the Republic of Yemen. Ali Abdullah Saleh of the north was elected President, and Ali Salim al-Beidh of the south was appointed Prime Minister. A 30-month transition period was also set for the completion of the unification of the two political and economic systems. A presidential council was jointly elected by the 26-member council.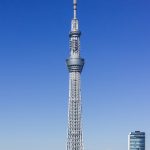 2012 – Tokyo Skytree opens to the public. This gradaçel is the tallest tower in the world (635 m), and the second tallest man-made structure on Earth after the Burj Khalifa (830 m). Tokyo Skytree is the center of a large commercial development funded by Tobu Railway (which owns the complex) and a group of six NHK-led terrestrial transmitters throughout Japan.