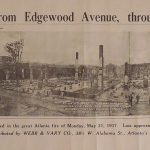 1917 – Atlanta's Great Fire of 1917 causes $ 5.5 million in damage, destroying about 300 acres including 2,000 homes, businesses, and churches, displacing about 10,000 people but leading to a single human loss (due to the attack on heart). In 12 hours, 22,000,000 American gallons of water were pumped to put out the fire. This is known as one of the most devastating fires in this part of the United States.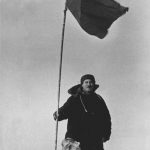 1937 – A Soviet station, North Pole 1, becomes the first research site to operate on the Arctic Ocean. Members of the expedition, hydrobiologist Pyotr Shirshov, geophysicist Yevgeny Fyodorov, radio host Ernst Krenkel, and Commander Ivan Papan, returned home after being awarded the high title of Heroes of the Soviet Union. This was one of the famous Russian expeditions that explored the North Pole.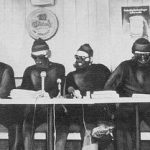 1966 – The Ulster Volunteer Force declares war on the Irish Republican Army in Northern Ireland. Ulster Volunteer Force is a loyal paramilitary group of Ulster. He appeared in 1966. Its first leader was Gusty Spence, a former British soldier. The group undertook an armed campaign for almost thirty years during the Troubles. It declared a ceasefire in 1994.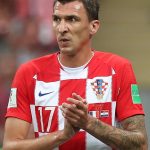 1986 – Born in Slavnski Brod, Mario Mandzukic. Mandzukic is a professional Croatian footballer who plays as a striker for the Qatari club Stars League Al-Duhail. Some of the clubs where he has made his debut are Bayern Munich, Atletico Madrid, and Juventus. At the international level, Mandzukic was given his debut for Croatia in November 2007 under manager Slaven Bilic. He is the second-best scorer after Suker in the Croatian national team.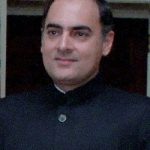 1991 – Rajiv Gandhi dies at the age of 46. Gandhi, is an Indian politician who served as the 6th Prime Minister of India from 1984 to 1989. He took office after the 1984 assassination of his mother, Prime Minister Indira Gandhi, to become the youngest Indian Prime Minister in age 40 years old. But he too would suffer the same tragic fate as his mother. Rajiv would be killed by a bomb blast.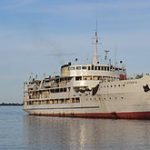 1996 – The ferry MV Bukoba sinks in the waters of Lake Victoria, Tanzania, killing nearly 1,000 passengers. President Benjamin Mkapa declared three days of national mourning. Criminal charges were filed against 10 officials of the Tanzania Railway Corporation, including Captain Bukoba and the manager of the TRC Naval Division. This catastrophe is undoubtedly the most tragic in the entire African continent.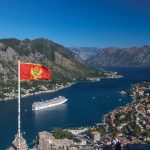 2006 – The Republic of Montenegro holds a referendum proposing independence from the State Union of Serbia and Montenegro. 60 percent of Montenegrins vote for independence. The Assembly of the Republic of Montenegro made an official Declaration of Independence on Saturday 3 June. The US, China, Russia, and the European Union institutions expressed their intentions to respect the results of this referendum.