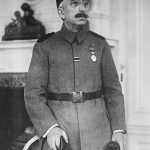 1926 – Mehmed VI dies at the age of 65. Mehmed was the 36th and the last Sultan of the Ottoman Empire, reigned from July 4, 1918, to November 1, 1922, when the Ottoman Empire disintegrated after World War I and was replaced by the Republic of Turkey on October 29, 1923. He withdrew when the Sultanate was abolished in 1922, and the Republic of Turkey was established with Ataturk as the first president.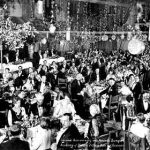 1929 – The first Academy Awards ceremony, also known as the Oscars, takes place in Hollywood. The first Academy Awards ceremony presented by the Academy of Motion Picture Arts and Sciences (AMPAS), honored the best films of 1927 and 1928 and took place, at a private dinner held at the Hollywood Roosevelt Hotel in Los Angeles, Californias. But this event was not broadcast on the radio.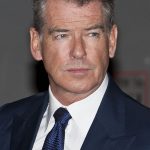 1953 – Pierce Brosnan is born in Drogheda. Brosnan is an Irish actor, film producer, activist, and environmentalist. He, in 1994, became the fifth actor to play secret agent James Bond in the Eon Productions movie series, starring in four films from 1995 to 2002 (GoldenEye, Tomorrow Never Dies, The World Is Not Enough, and Die Another Day)… Brosnan has been honored with many national and international awards.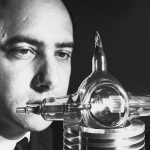 1960 – Theodore Maiman, the first optical laser, is invented at the Hughes Research Laboratory in Malibu. Maiman was an American engineer and physicist who is widely regarded with the invention of the laser. The Maiman laser led to the subsequent development of many other types of lasers. Maiman's experiences in developing the first laser and subsequent events related to it are described in his book, The Odyssey Laser.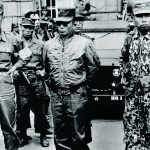 1961 – Park Chung-hee leads a coup to overthrow the Second Republic of South Korea. This coup was a military coup in South Korea in 1961, organized and carried out by Park Chung-hee and his allies who formed the Military Revolutionary Committee, nominally led by Chief of Staff Chang Do-yong after admission. the latter at this event.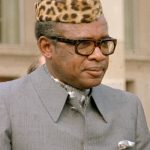 1997 – Mobutu Sese Seko, Zaire's president, escapes. Until 1991, economic deterioration and unrest pushed him to agree to share power with opposition leaders, but he used the military to thwart change until May 1997, when Laurent-Désiré Kabila's rebel forces ousted him. from the country. Mobutu died three months later in Morocco.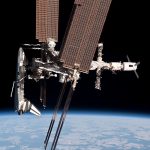 2011 – STS-134 (ISS ULF6 assembly flight) departs from the Kennedy Space Center on the 25th and final flight for the Endeavor Space Shuttle. This flight delivered the Alpha magnetic spectrometer and an EXPRESS Logistics Transporter at the International Space Station. Mark Kelly served as a mission commander. It was expected to be the last mission of the spacecraft if it did not receive funding from Congress.