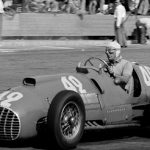 1950 – The first round of the Formula Uno World Championships takes place in Silverstone. The 1950 Formula One season was the fourth FIA motor race. The championship consisted of six Grand Prix races, each taking place in Europe for Formula 1 cars, plus the Indianapolis 500, which was driven by AAA National Championship regulations. Giuseppe Farina won the championship from Juan Manuel Fangio and Luigi Fagioli.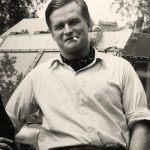 1958 – Ben Carlin becomes the first (and only) person to traverse the world in an amphibious vehicle, after traveling over 17,000 kilometers from the sea and 62,000 kilometers from the earth during a decade-long journey. Traveling around the globe with an amphibious vehicle, up to that time, had been an unrealizable idea and was considered a dangerous adventure. After him, this journey took place by Bradford Grammar.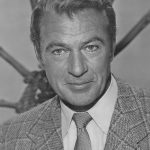 1961 – Gary Cooper, 60, dies. Cooper, was an American actor known for his style of natural, authentic, and reckless actions. He won the Academy Award for Best Actor twice and had three other nominations, as well as receiving an Academy Award for his career achievements in 1961. He was one of the 10 best personalities of the film for 23 years in a row, and one of the main stars earned money for 18 years.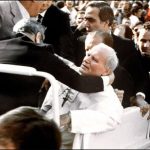 1981 – Mehmet Ali Agca tries to assassinate Pope John Paul II in St. Peter's Square in Rome. The pope is rushed to the Agostino Gemelli University Polyclinic for surgery and survives. Agca was immediately arrested and sentenced to life in prison by an Italian court. The Pope forgave Agca for the assassination attempt. At the request of the Pope, he was taken to Turkey in June 2000.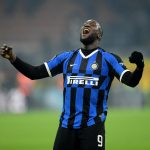 1993 – Romelu Lukaku is born in Antwerp. Lukaku is a professional Belgian footballer who plays as a striker for the Serie A Interclub and the Belgian national team. As an extra-Community Belgian, Lukaku has played 85 games for his country, scoring 52 goals, making him the top scorer of all time in Belgium. At the 2018 World Cup, Lukaku took Belgium to third place.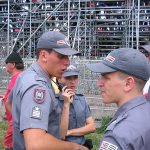 2006 – A wave of violence erupts in Sao Paulo, Brazil. The spread of violence in Suloo Paulo in 2006 began on the night of May 12, 2006, in São Paulo, Brazil, the largest city in South America. It was among the worst outbreaks of violence in Brazil's recorded history (and has been called the worst) and was directed against security forces and some civilian targets. More than 100 people were killed in the clashes.