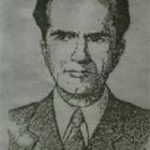 1920 – Born in the neighborhood "Murat Çelepi" in Berat Vexhi Buharaja, Albanian writer, orientalist, epigraphist and translator from Ottoman and Persian, persecuted during the communist regime. Thanks to him, materials from the National Renaissance of the League of Prizren, as well as classic works of Persian literature can be read in Albanian. In 1944 he left Tirana, due to the difficult circumstances of the war, and his family stayed in Berat. His family sheltered Jews during World War II. When the communists came to power, in November 1944, he worked for a short time in Berat as a clerk in the House of Culture. In 1946 he was imprisoned, accusing him of spreading propaganda against the communist government of Albania. After being released from prison, he was forced to do heavy physical work to survive. He was then hired as a teacher, teaching Russian language in prison. On December 20, 1993 he was awarded the title "Teacher of the People" (posthumously) and Honorary Citizen, and on July 6, 1994, the madrasa and library of the city of Berat bear his name.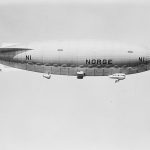 1926 – Norge, a semi-rigid aircraft built by Italy, makes its first verified voyage of any kind to the North Pole. It was also the first plane to fly over the ice pole between Europe and North America. The expedition was the brainchild of polar explorer Roald Amundsen, aircraft designer and pilot Umberto Nobile and American explorer Lincoln Ellsworth.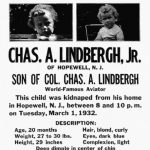 1932 – Ten weeks after his abduction, Charles Lindbergh Jr., Charles Lindbergh's youngest son, is found dead near Hopewell, New Jersey, just a few miles from the Lindbergh family home. In September 1934, a German carpenter named Richard Hauptmann was arrested for the crime. After a trial that lasted from January 2 to February 13, 1935, he was found guilty of first-degree murder and sentenced to death.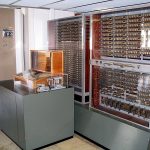 1941 – Konrad Zuse introduces the Z3, the world's first fully programmable, fully automatic computer in Berlin. The Z3 was built with 2,600 relays, implementing a 22-bit word length that operated at a clock frequency of about 4-5 Herz. The program code was stored in the punched film, around the coils. Initial values ​​were entered into it manually. Thanks to this machine and its predecessors, Konrad Zuse is often regarded as the inventor of the computer.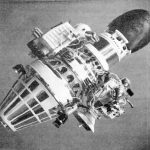 1965 – Soviet spacecraft Luna 5 crashes on the moon. Luna 5, or E-6 No. 10, was a Soviet unmanned spacecraft intended to land on the moon as part of the Luna program. It was intended to become the first spacecraft to reach a soft landing on the Moon, however its maneuvers failed, and the spacecraft affected its fall over the lunar surface, crashing.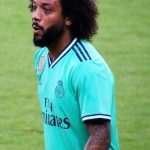 1988 – Born in Rio de Janeiro, Marcelo. Marcelo is a professional Brazilian footballer for the Spanish club Real Madrid and the Brazilian national team. There, he established himself as a Real Madrid legend and won 22 trophies, including four UEFA Champions Leagues, (being selected three times in the Season Team) and four La Liga titles. Marcelo is considered one of the most famous Brazilian footballers in the world.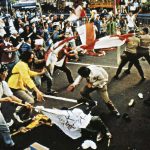 1998 – Four students are shot dead at Trisakti University, leading to widespread unrest and the fall of Suharto. Four students, Elang Mulia Lesmana, Heri Hertanto, Hafidin Royan and Hendriawan Sie, were killed and dozens more were injured. The shootings sparked riots across Indonesia, eventually leading to the resignation of Suharto, Indonesia's dictator.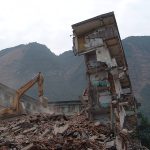 2008 – A magnitude 8.0 earthquake shakes Sichuan, China, killing at least 69,000 people. The quake was also felt in remote areas such as Beijing and Shanghai, which are about 2,000 km from the epicenter, and where office buildings were shaking. The economic damage caused by the quake is estimated at $ 150 billion.