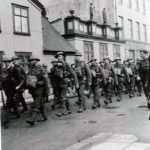 1940 – During World War II, Iceland is invaded by the United Kingdom. The invasion was carried out because the British government feared that Iceland would be used by the Germans, who had recently surpassed Denmark. The latter was in personal union with Iceland and had previously been largely responsible for Iceland's foreign policy. The invasion would end in 1945.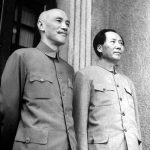 1948 – The Republic of China implements "temporary provisions" that give President Chiang Kai-shek extended powers to deal with the communist uprising; they will remain in force until 1991. It effectively repealed the constitution and enacted martial law, where civil liberties were restricted. The official reasoning for the provisions was the Civil War, but with the breakdown of the one-party Kuomintang system, the provisions were repealed.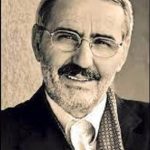 1950 – Born in Dumnica, Podujeva Sabri Hamiti, Albanian writer, researcher, professor of literature and academic from Kosovo. Participated in student demonstrations in Pristina. Followed by the police, he lived hiding with his loved ones for several months. 1972 Graduated with excellent success from the University of Prishtina, in Albanian language and literature. Published the first literary work in the Renaissance of Prishtina. He enrolled in postgraduate studies on "New Albanian Poetics" at the Sorbonne University in Paris, but due to lack of money returned to Pristina. Poetic utterance as a thematic and linguistic rebellion against the preceding literature appears with strong figures like Man dies young, even in the form of a title. Further research as self-knowledge by creating variants of the modern Narcissus, as the basic figure of literature in the first degree of writing. Even further the figures of personal memories, stretched in time and in the world of others, waiting with the knife of forgetfulness; and rhythm, rhyme, music.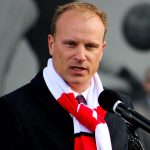 1969 – Born in Amsterdam, Dennis Bergkamp. Bergkamp ​​is a former Dutch professional footballer, who until December 21, 2017, was assistant manager at Ajax. Some of the main teams that Bergkamp has debuted as strikers have been Ajax, Inter, and Arsenal. He also successfully made his debut for the Dutch national team. Bergkamp is widely regarded as one of the greatest players of his generation.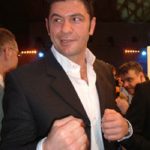 1971 – Born in Junik Luan Krasniqi Albanian-German heavyweight boxer. He spent his childhood in Junik, where then as a 16-year-old he went to his father in Stuttgart, Germany, where his family had emigrated. Lion, as one of the family's eight children, successfully completed high school and then began working as a savings contract agent. From a young age, he and a friend went to the city boxing club, where from this moment begins his career as a boxer. Luani is proud to be from Kosovo and describes himself as "Kosovar-Schwabe" ("Kosovo-Schwabe" – Schwabe, residents of a republic in the German federation). The inhabitants of this area, especially the people of Stuttgart, are proud of the Lion, while the German media happily call him "L" we ".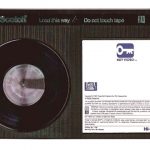 1975 – Sony introduces Betamax video recorder in Japan. Betamax (also called Beta, as in its logo) is a format of analog recording with magnetic ish tape in consumer video. Betamax registrars would not be discontinued until 2002, while new Betamax tapes were available until March 2016, when Sony stopped selling them, along with MicroMV.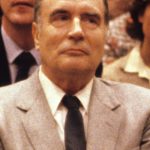 1981 – François Mitterrand wins the presidential election and becomes France's first Socialist president in the Fifth French Republic. In the first round of voting, a political spectrum of ten candidates stood for election, and the two main candidates, Mitterrand and D'Estaing, advanced to a second round. Mitterrand and his Socialist Party received 52 percent of the vote.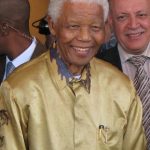 1994 – Nelson Mandela is inaugurated as South Africa's first colored president. His government focused on dismantling apartheid's legacy by addressing institutionalized racism and fostering racial reconciliation. Ideologically an African nationalist and socialist, he served as president of the African National Congress Party (ANC) from 1991 to 1997.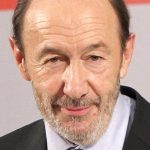 2019 – Alfredo Perez Rubalcaba dies at the age of six. Rubalcaba, was a Spanish statesman, politician, and chemist who served as Deputy Prime Minister of Spain from 2010 to 2011, and previously as Minister of Education from 1992 to 1993, as Minister of the Presidency from 1993 to 1996, as Minister of Interior from 2006 to 2011 and as acting Minister of Defense between May and June 2008.