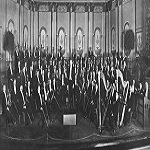 1913 – The Vienna Concert Society rebels during a performance of modernist music by Arnold Schoenberg, Alban Berg, Alexander von Zemlinsky and Anton von Webern, causing a premature end of the concert due to violence, this concert became known as Skandalkonzert. The public, shocked by the expressionism and experimentalism of the Second Vienna School, began riots and the concert ended prematurely.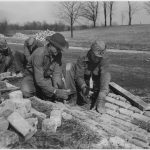 1933 – Civilian Conservation Corps is created with the mission to alleviate rampant unemployment in the United States. The Civil Conservation Corps (CCC) was a voluntary public work facilitation program operating from 1933 to 1942 in the United States for unemployed, unmarried men. Originally for young people aged 18-25, it eventually expanded to ages 17-28.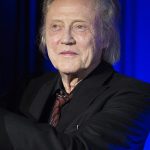 1943 – Born in New York, Christopher Walken. Walken is an American actor, singer, comedian, director, producer, screenwriter, and dancer who has appeared in more than 100 films and television programs. Some of his films are Annie Hall, The Deer Hunter, The Dogs of War, The Dead Zone, A View to a Kill, Batman Returns, True Romance, Pulp Fiction, Antz, Vendetta, Sleepy Hollow, Joe Dirt, Catch Me If You Can.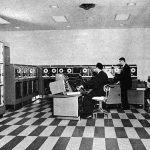 1951 – Remington Rand hands over the first UNIVAC I computer to the United States Census Bureau. UNIVAC I (Universal Automatic Computer I) was the first general-purpose electronic digital computer for business use manufactured in the United States. It was mainly designed by J. Presper Eckert and John Mauchly, inventors of ENIAC.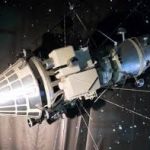 1966 – The Soviet Union launches Luna 10 which later becomes the first space probe to orbit the Moon. The Luna 10 series E-6S was a 1966 Soviet-era Luna program, also called Lunik 10. It was the first artificial satellite of the Moon. This platform was launched by Baikonur and stayed in space for 60 days. It weighed about 2 tons.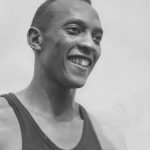 1980 – Died at age 66, Jesse Owens. Owens was an American track and field athlete who won four gold medals at the 1936 Olympics. Owens specialized in sprints and long jump, and was known in his life as "probably the greatest and most famous athlete in history and field history ". He was listed by ESPN as the sixth-largest North American athlete of the 20th Century and the highest rank in his sport.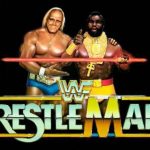 1985 – The first Wrestle Mania, the largest wrestling event by the WWE (then WWF), takes place at Madison Square Garden in New York City. WrestleMania is a professional wrestling event that is produced annually between mid-March to mid-April by WWE, a professional promotion in Stamford-based wrestling America, Connecticut. WrestleMania wrestling is one of the most-watched events in the US.