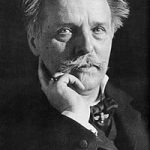 1912 – Died at age 70, Karl May. May, was a German writer best known for his adventurous novels set in the Old West of America. His main protagonists are Winnetou and Old Shatterhand. Also, Karl May, wrote a work about Albania, describing in exotic tones and romantic nuances our country, without ever being in it.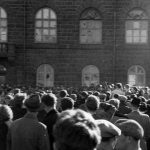 1949 – During the Cold War, a revolt erupts at Austurvollur Square in Reykjavík when Iceland joins NATO. The Icelandic NATO riots of March 30, 1949, were prompted by the Icelandic parliament's decision to join the newly formed NATO, including Iceland directly in the Cold War, opposing the Soviet Union and re-militarizing the country.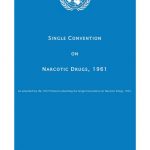 1961 – The only convention on narcotics is signed in New York City. The 1961 Single Narcotics Convention is an international treaty to prohibit the manufacture and supply of specific (originally narcotic) drugs and drugs of similar effects, except in specific purpose licenses, such as medical treatment and research.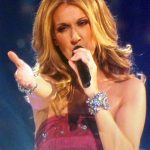 1968 – Born in Quebec, Celine Dion. Dion is a Canadian singer. She first gained international recognition by winning both the 1982 Yamaha World Song Festival and the 1988 Eurovision Song Contest, where she represented Switzerland. Dion, she is regarded as one of the most influential voices in pop music. She has won five Grammy Awards, including Album of the Year and Record of the Year.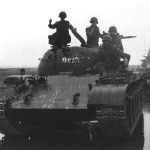 1972 – During the Vietnam War, the Easter Offensive officially begins, as North Vietnamese forces cross into the Demilitarized Zone (DMZ) of South Vietnam. The offensive was not designed to win the war fully, but to gain as much territory and destroy as many ARVN units as possible, to improve the North's negotiating position as the Paris Peace Accords ended the war.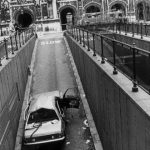 1979 – Airey Neave, a Member of the British Parliament, is killed by a car bomb as he exits Westminster Palace. The Irish National Liberation Army claims responsibility. Neave, during World War II he was the first British prisoner of war to escape from Oflag IV-C in Colditz, and later worked for MI9. After the war, he served with the International Military Tribunal in the Nuremberg Courts.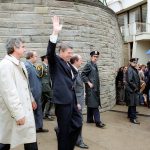 1981 – U.S. President Ronald Reagan is shot in the chest outside a Washington, D.C. hotel by John Hinckley, Jr. Three others were injured in the same incident. Hinckley's motivation for the attack was to impress actress Jodie Foster. Hinckley had developed an obsession with Foster after watching one of her films. He was declared mentally disabled and sentenced to life in prison.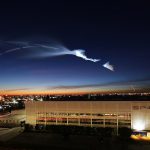 2017 – SpaceX develops the world's first flight of a class-based orbital rocket. SpaceX is a US private aerospace manufacturer and space transport company based in Hawthorne, California. It was founded in 2002 by Elon Musk with the aim of reducing the costs of space transport to enable the colonization of Mars. SpaceX has developed several launch vehicles and Dragon spaceships.