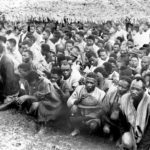 1947 – The Malagasy Uprising against French colonial rule officially begins in Madagascar. Madagascar's first lawmakers, Joseph Rasta, Joseph Ravoahangy, and Jacques Rabemananjara, led an effort to achieve independence for Madagascar through legal channels. The failure of this initiative radicalized elements of the Malagasy population, including leaders of some secret nationalist societies.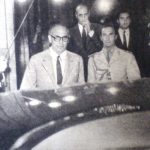 1962 – Arturo Frondizi, the president of Argentina, is overthrown in a military coup by the Argentine armed forces, ending a 12-day constitutional crisis. Frondizi endured repeated protests and military uprisings during his reign, during which the Minister of Economy also opposed it. These events ended in a March coup led by General Raul Poggi.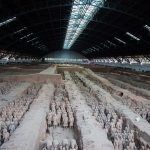 1974 – Army from Terracotta discovered in Shanxi province, China. The Terracotta Army is a collection of sculptures depicting the armies of Qin Shi Huang, China's first emperor. It is composed in a funeral art form buried with the emperor in 210-209 BC, which, according to legend, was intended to protect the emperor in his afterlife.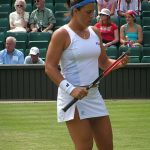 1976 – Born in Florida, Jennifer Capriati. Capriati is a former professional American tennis player. Member of the International Tennis Hall of Fame and a former World No. 1, she won three singles championships in Grand Slam tournaments. She was also the gold medalist at the 1992 Summer Olympics. Capriati is considered one of the most famous tennis players in the world.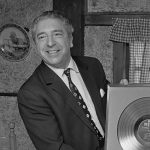 1980 – Died at age 74, Annunzio Paolo Mantovani. Mantovani, was an Anglo-Italian conductor, composer and entertainer of light orchestra style with a musical signature of cascading strings. The British book Hit Singles & Albums declares it to be "the most successful album act in Britain before the Beatles, the first act to sell over a million stereo albums and six albums simultaneously in the top 30 in the US.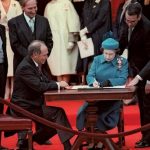 1982 – The Canada Act 1982 receives Royal Acknowledgment from Queen Elizabeth II, setting the stage for the Queen of Canada to proclaim the Constitution Act, 1982. The Act also formally ended the "demand and consent" provisions of the Westminster Statute for Canada, whereby the British Parliament had a general power to pass laws extending to Canada at its own request.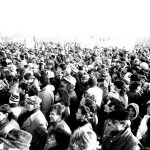 1990 – The Czechoslovak Parliament is unable to reach an agreement on the country's name after the fall of communism, sparking the so-called Hyphen War. As a compromise, on March 29, 1990, the Czechoslovak parliament decided that the country's long name would be "Czechoslovak Federal Republic", accepting that the country is a federation. The name was eventually changed to the Czech Republic and Slovakia.