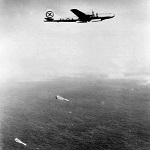 1945 – During World War II, Operation Starvation begins where Japan's mines, seaports, and airfields are subjected to massive bombing by U.S. military aviation. This military operation greatly affected the weakening of Japan's economic and military power in this world conflict. Meanwhile, Argentina declares war on the Axis powers.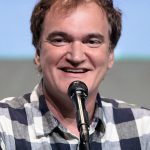 1963 – Born in Knoxville, Quentin Tarantino. Tarantino is an American filmmaker and actor. His films are characterized by non-linear storytelling scenarios, aesthetics of violence, extensive dialogue scenes, references to popular culture and a wide variety of other films, soundtracks containing mostly songs and score pieces from the 1960s to the 1980s, alternative stories, etc., features of neo-noir film.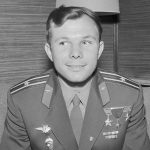 1968 – Yuri Gagarin, 34, dies. Gagarin was a pilot and cosmonaut of the Soviet Air Force who became the first man to travel to outer space, reaching a pivotal moment in the Space Race. His Vostok 1 capsule completed an Earth orbit on April 12, 1961. Gagarin became an international celebrity and was awarded many medals and titles, including the Hero of the Soviet Union, the highest honor of his nation.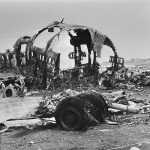 1977 – Tenerife airport accident occurs. Two Boeing 747s crash into a foggy runway in Tenerife in the Canary Islands, killing 583 passengers (all 248 on KLM and 335 on Pan Am). 61 others survived the flight to Pan Am. The two planes crashed, causing fatalities, and major chaos at the airport. This is the deadliest aviation accident in history.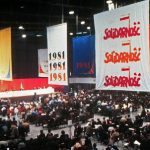 1981 – Solidarity movement in Poland holds a warning strike, in which at least 12 million Poles leave their jobs for four hours. The strike was scheduled for Tuesday, March 31, 1981. Two days later, a four-hour national strike was held. It was the largest strike in the history of not only the Soviet Bloc but also Poland itself. According to some sources, 15 million Poles participated in it.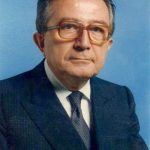 1993 – Former Italian Prime Minister and leader of the Christian Democracy, Giulio Andreotti, is charged with dealing with the mafia by a Palermo court. Andreotti, At the height of his prestige as a statesman, Andreotti was prosecuted. Accused of collaborating with Cosa Nostra, the courts could not establish that he had maintained his links with them after 1980 and settled the case out of time.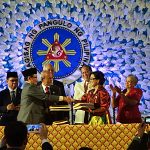 2014 – The Philippines signs a peace deal with the largest group of Muslim rebels, the Moro Islamic Liberation Front, ending decades of conflict. Under the agreement, Islamic separatists would return their firearms to a third party, chosen by the rebels and the Philippine government. The MILF agreed to decompose its armed wing, the BIAF.