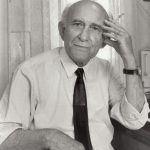 1923– Gjon Shllaku was born, he was a seminarian and later distinguished himself as a translator of Hellenic, Latin and French classics. On December 9, 1946 he was imprisoned, he was 23 years old. He was sentenced to life imprisonment (101 years) initially as a member of the "Albanian Union" group, and eventually spent 12 years in Burrel prison and in Myzeqe. In prison he met Bishop Visarion Xhuvani, with whom he deepened his knowledge of ancient Greek, from which he translated parts of the Bible – Apostles and Saints. He had also come across an anthology of Homer's work, which he translated. In prison he taught modern Greek, Spanish and English. After being released from prison in 1957, he worked at the Zukth-Kashta company in Shkodra as a normative accountant until his retirement. After the fall of the regime he enjoyed the proper recognition of toil, and died a few months after reaching the age of eighty. On December 25, 1995, he was awarded the title "Professor" by the Scientific Qualification Commission, a month when he was also decorated with the Golden Naim Frashëri Order by President Sali Berisha. In April 2003, the President of the Republic Alfred Moisiu awarded him the order "Grand Master" and the Municipal Council of Shkodra "Honorary Citizen of Shkodra". She is also decorated with the Golden Naim Frashëri Order by the president, winner of the "Golden Pen" awarded by MTKRS for translating Virgil's "Georgians" in 2001. Winner of the "Silver Disc" by the Greek government through its embassy in Tirana.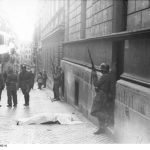 1944 – The Ardeatine Massacre. German Nazi troops kill 335 innocent Italian civilians in Rome. This massacre was a mass murder committed in Rome by German occupation troops during World War II in retaliation for the Via Rasella attack carried out the day before in central Rome against the SS Bozen Police Regiment. This is considered one of the largest massacres in Italy.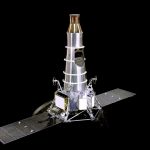 1965 – Images from the Ranger 9 lunar probe are broadcast live on network television. Ranger 9 was a lunar mission, launched in 1965 by NASA. It was designed to achieve a lunar trajectory and to transmit high-resolution photographs of the lunar surface during flight minutes. These images were broadcast live on television to millions of viewers across the United States.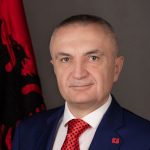 1969 – Born Çepan of Skrapar, Ilir Rexhep Meta, Albanian politician, has been a minister, prime minister, chairman of the Socialist Movement for Integration party, speaker of the Assembly and since July 24, 2017 President of the Republic of Albania. Meta has been a member of the Albanian Parliament for 15 years, and one of the main Albanian political figures. He is considered by the media and the public as the creator and leader of the Third Pole in Albanian Politics. He was the Prime Minister of Albania from 1999 to 2002. Currently, Ilir Meta has been elected a member of the International Commission for the Balkans headed by the former Prime Minister of Italy, Giuliano Amato, which includes many well-known personalities from the EU, the region and the USA. . In addition to political activity, Ilir Meta has given lectures at the Faculty of Economics of the University of Tirana, as well as at several academies and universities in Europe and the US, such as the European Academy in Berlin or Harvard University.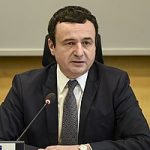 1975 – Born in Pristina, Albin Kurti an Albanian politician and activist, who served as Prime Minister of Kosovo from February 3, 2020 to March 25, 2020. From January 2018 he is the leader of the Vetëvendosje Movement (LVV) party, which he founded and he led it from 2005 to 2014. Albin Kurti in 2021 is a candidate for Prime Minister of the Republic of Kosovo for the early elections of February 21 together with the List of Vjosa Osmani. Kurti was also a member of the Organizing Council of Peaceful and Nonviolent Student Protests for the Liberation of University Facilities Occupied by Violence by the Milosevic Regime. He was one of the leaders of the historic student protest on October 1, 1997, which was brutally suppressed by Milosevic police. He worked as an activist in the Action Network for Kosovo (KAN), formed in 1997, which was revived at the conference "New Directions" held in Pristina from 8-13 July 2003. In this way KAN ensured continuity through of a new beginning. KAN was a movement of young activists; whose mission was social change and the creation of active citizenship. Activities focused on three main areas: human rights issues and social justice, education, culture and the arts. KAN also consisted of many international members. Instead of negotiations that can compromise freedom, the movement wants the people of Kosovo to be able to decide for themselves how they want to be governed and by whom.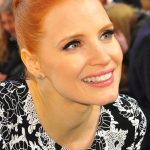 1977 – Born in Sacramento, Jessica Chastain. Chastain is an American actress and producer. Renowned for her roles in feminist-themed films, her chords include a Golden Globe Award and two Academy Award nominations. Time named her one of the 100 Most Influential People in the World in 2012. Some of her films are Zero Dark Thirty, Interstellar, Miss Sloane, Molly Game, and more.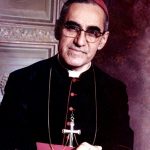 1980 – El Salvador's Catholic Archbishop Oscar Romero is killed while celebrating Mass in San Salvador. He spoke out against poverty, injustice, assassinations, and torture in the midst of a growing war between left-wing and right-wing forces. Although no one was ever convicted of the crime, the investigation concluded that far-right politician, death squad leader Roberto D'Aubuisson had issued the order.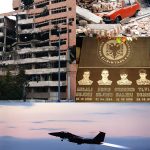 1999 – During the Kosovo War, NATO launches an 80-day air bombardment campaign in Yugoslavia. This campaign would, to halt, the killings and ethnic cleansing that were largely carried out by Kosovo Albanians by Serbian military and police forces. These bombings, which claimed thousands of lives, would force Serbian dictator Slobodan Milosevic to withdraw his troops from Kosovo.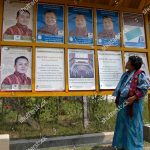 2008 – Bhutan officially becomes a parliamentary democracy, with the first general elections. Elections for the 47 National Assembly seats were scheduled to be held in two rounds. In the first round, voters would have voted for one party. Both parties would find candidates in the 47 constituencies. However, as only two parties successfully registered for the elections, the elections were held in one round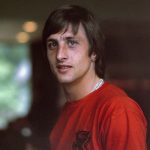 2016 – Died at the age of 68, Johan Cruyff. Cruyff was a professional Dutch player and coach. As a player, he won the Ballon d'Or three times, in 1971, 1973 and 1974. He was an exponent of the philosophy of football known as Total Football explored by Rinus Michels and is widely regarded as one of the greatest players in the field. football history.