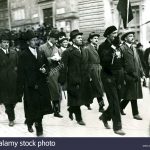 1919 – In Milan, Italy, Benito Mussolini establishes his own fascist political movement. Italian fascism was rooted in Italian nationalism, national trade unionism, revolutionary nationalism, and the desire to restore and expand Italian territories, which Italian fascists deemed necessary for a nation to defend its supremacy and power and avoid surrender to decay.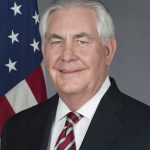 1952 – Born in Texas, Rex Tillerson. Tillerson is an American engineer and energy executive who served as the 69th Secretary of the United States from February 1, 2017, to March 31, 2018, under President Donald Trump. Prior to joining the Trump administration, Tillerson was chairman and chief executive officer of ExxonMobil, holding that position from 2006 to 2017.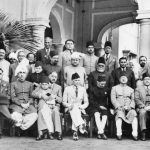 1956 – Pakistan becomes the first Islamic republic in the world. This date is now celebrated as Republic Day in Pakistan. Republic Day is a national holiday in Pakistan commemorating the Lahore Resolution adopted on March 23, 1940, and the adoption of Pakistan's first constitution during the passage of British domination of this country to the Islamic Republic. This day is commemorated with a military parade.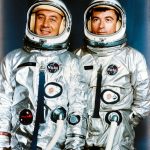 1965 – NASA launches Gemini 3, the first two-person US space flight (Gus Grissom and John Young). Gemini 3 was the first space mission in NASA's Gemini program. On March 23, 1965, astronauts Gus Grissom and John Young flew three low-Earth orbits aboard their ship, which they named Molly Brown. They stayed in the cosmic space for about 5 hours.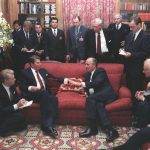 1983 – The official launch of a program called the Strategic Defense Initiative. President Ronald Reagan makes his initial proposal to develop technology to intercept enemy missiles. The Strategic Defense Initiative (SDI) was a proposed missile defense system designed to protect the United States from a strategic ballistic missile attack.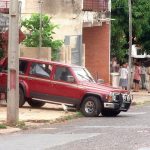 1999 – Gunmen kill Paraguay Vice President Luis Maria Argana. Argana, He was an influential member of the Colorado Party and rose to the Vice-Presidency in 1998, but was killed, at a time when it appears likely that he would inherit the presidency from Raul Cubas, who was on the verge of impeachment… The incident and its aftermath are known in Paraguay as Marzo Paraguayo ("Paraguayan March").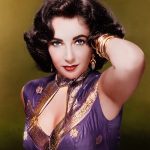 2011 – Died at the age of 79, Elizabeth Taylor. Taylor, was an Anglo-American actress. She began her career as a child actress in the early 1940s and was one of the most popular stars of Hollywood classic cinema in the 1950s. She continued her career successfully in the 1960s and remained a well-known public character. for the rest of her life. Taylor described as one of the female screen icons.