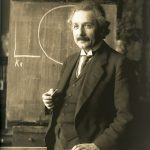 1915 – Albert Einstein published his general theory of relativity. General relativity (GR), also known as a general theory of relativity (GTR), is the geometric theory of gravity published by Albert Einstein in 1915 and the current description of gravity in modern physics. This scientific study made Einstein famous worldwide.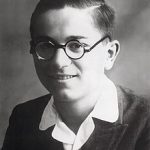 1920 – Born in the city of Elbasan Qemal Hasan Stafa, co-founder of the Communist Group of Shkodra, member of the founding meeting of the party, member of the Central Committee and political secretary of the youth. Also a writer of poems and literary essays under the pseudonym Brutus, which were summarized in the volume "Autumn Reprimands." The day of his assassination has been set as a symbolic date to commemorate Martyrs' Day by the communist regime. The candidate for secretary general of the SNP, Qemal Stafa, was staying at Bije Vokshi's house in Tirana. On May 4, 1942 he left this house because Enver Hoxha went there, who informed him that he had to go to a safer base. The next day, May 5, 1942, the carabinieri went to the house rented by Beqir Minxhozi, then an employee of the National Labor Bank. The house lease contract was made only three days ago. In well-explained circumstances, Minxhozi was arrested. Tied, he was forced to show the house where Stafa, his fiancée Drita Kosturi, Kristo Themelko, Gjustina Sata (Flora Dishnica) and her cousin Marie Lezhja were staying. In its report on this event, the carabinieri does not mention Themelko.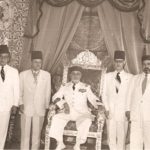 1956 – Tunisia gains independence from France. The process of Tunisian independence took place from 1952 to 1956 between France and a separatist movement led by Habib Bourguiba. Bourguiba became the first Prime Minister of the Kingdom of Tunisia after negotiations with France successfully ended the colonial protectorate that led to independence. This country was among the last in North Africa to break away from colonialism.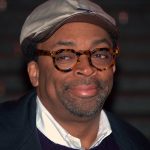 1957 – Born in Atlanta, Spike Lee. Lee, is an American film director, producer, writer, and actor. He made his directorial debut with She's Gotta Have It. Since then he has written and directed films such as Do The Thing Thing, Jungle Fever, Malcolm X, He Got Game, The Original Kings of Comedy, 25 Hours, Inside Man, Chi-Raq, and BlacKkKlansman. Lee also acted in his ten films.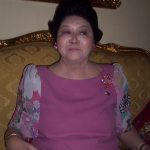 1990 – Ferdinand Marcos's wife, Imelda Marcos, issued for bribery, embezzlement, and extortion. Imelda Romualdez Marcos was the First Lady of the Philippines for 21 years, during which she and her husband are believed to have illegally accumulated a multi-billion dollar US multi-personal estate, much of which is still undone. Its wealth was estimated at $ 24 billion in 1979, and today it is estimated to be at least $ 30 billion.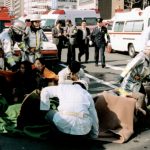 1995 – Japanese cult Aum Shinrikyo launches a sarin gas attack on the Tokyo subway, killing 13 people and injuring over 6,600 others. In five coordinated attacks, the perpetrators dropped the sarin on three Tokyo subway lines, and in addition to the dead and injured, caused temporary sight problems for nearly 1,000 others. It is considered one of the most vicious terrorist attacks in Japan.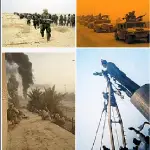 2003 – In the early morning hours, the United States and three other countries (the United Kingdom, Australia, and Poland) begin military operations to invade Iraq. The 2003 invasion of Iraq was the first phase of the war. The invasion phase began on March 19, 2003 (air) and March 20, 2003 (land) and lasted just over a month, including 26 days of major combat operations.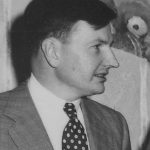 2017 – Died at the age of 101, David Rockefeller. Rockefeller is an American banker who served as chairman and chief executive officer of Chase Manhattan Corporation. He was the oldest living member of the Rockefeller family's third generation, and patriarch of the family from August 2004 until his death in March 2017. He was noted for his extensive political connections and foreign trips,  which met with many foreign leaders.