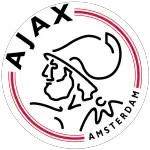 1900 – Established, AFC Ajax Amsterdam, the largest and most successful football club in the Netherlands. Ajax has been the most successful club in the Netherlands, with 34 Eredivisie titles and 19 KNVB Cups. She has played consistently at Eredivisie since the league's inception in 1956 and, along with Feyenoord and PSV Eindhoven, is one of the country's "big three" clubs that have dominated that competition.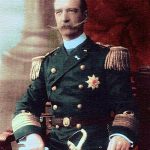 1913 – King George I of Greece dies of an assassination at the age of 67 in the liberated city of Thessaloniki. His target was Alexandros Schinas, a left-wing revolutionary. The true reasons for the assassination of King George I remain unknown. Schinas himself would die in prison a few days later. George is considered one of the longest-reigning monarchs in the history of this country.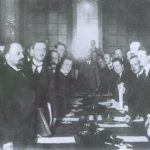 1921 – Second Riga Peace is signed between Poland and the Soviet Union. This treaty was signed after the first one was signed in Riga. The treaty ended the Polish-Soviet War. The Soviet-Polish borders established by the treaty remained in force until World War II. They were later redone by allies during, the Yalta Conference and the Potsdam Conference.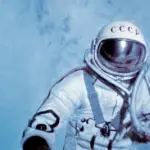 1965 – Cosmonaut Alexei Leonov, leaving his ship Voskhod 2 for 12 minutes, becomes the first person to walk in space. He was carrying a white metal bag containing artificial respiration and oxygen for 45 minutes. Spacewalking would be one of the most successful space science endeavors worldwide. Other astronauts would do so after Leonov.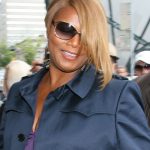 1970 – Born in Newark, Queen Latifah. Latifah, is an American rapper, singer, actress, and producer. She signed with Tommy Boy Records in 1989 and released her debut album All Hail the Queen in 1989, also featuring the hit single "First Lady". Nature of a Sista was her second and final album with Tommy Boy Records. She is described as a "feminist" rapper. Latifah received a star on the 2006 Hollywood Walk of Fame.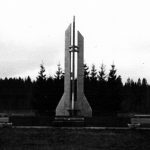 1980 – A Vostok-2M rocket on the Plesetsk Cosmodrome 43 explodes during a refueling operation, killing 48 people. The disaster was not reported in the Soviet media at the time and only reached the Western media in 1989 following the declassification of documents about the tragedy. Pravda reported that the rocket launch was a success and said nothing about the explosion.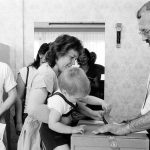 1990 – In the German Democratic Republic vote in the first democratic elections since the former communist dictatorship. At the conclusion of these elections, the winner of the CDU, Lothar de Maize, followed by the SPD, Ibrahim Bohme, and Hans Modrow of the PDS, would be announced the winner. Four hundred MPs, with the qualifying majority of the CDU, were elected to Volkskammer.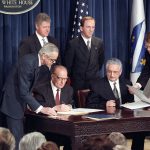 1994 – Bosniaks and Bosnian Croats sign the Washington Agreement, ending the war between the Republic of Bosnia and Herzegovina, and establishing the Federation of Bosnia and Herzegovina. The agreement was signed by the respective leaders of the two states, Alija Izetbegovic and Franjo Tudjman, with the mediation of Bill Clinton.