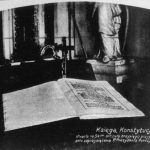 1921 – The Second Polish Republic adopts the March Constitution. The constitution, based on the French one, was considered very democratic. Among other things, it expressly excluded discrimination on racial or religious grounds. This constitution abolished all royal titles and state privileges and prohibited the use of blazons. It was partly regulated by the Novelization of August 1926 and replaced by the Polish Constitution of 1935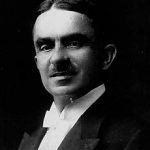 1932 – Iljaz bej Vrioni dies in Paris, latifundist, clerk, signer of the Declaration of Independence of Albania, prime minister, several times minister and diplomat of the Albanian state. For his rich contribution to international relations he was decorated by the French Republic in the 1920s with the high order Grand Officier de la Légion d'Honneur. In 1909 – 1911 he served as mayor of Berat. In 1912 the delegate of the Assembly of Vlora, where he was elected a member of the Elders. In 1914 he was a member of the Albanian delegation that presented the crown to Prince Vid. He died of a heart attack in Paris and was buried in Berat. In 1946, the dictatorial regime would exhume the remains of the former prime minister to dump them in the Osum River in Berat. The remains continue to be lost, still leaving this precious personality of the Albanian nation without a grave.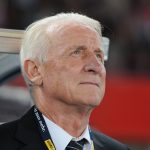 1939 – Born in Cusano, Giovanni Trapattoni. Trapattoni, an Italian football manager, and former footballer considered the most successful coach in the modern era of Serie A. A former defensive midfielder, as a player he spent almost his entire club career with AC Milan, where he won two titles and two Cups. Internationally, he played for Italy, being part of the 1962 FIFA World Cup squad in Chile.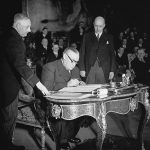 1948 – Belgium, France, Luxembourg, the Netherlands, and the United Kingdom sign the Treaty of Brussels, a precursor to the North Atlantic Treaty establishing NATO. The treaty provided for the organization of military, economic, social and cultural co-operation between member states, as well as a mutual protection clause. Other states in Europe, and in the world, would then accede to this treaty.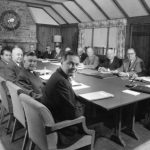 1960 – US President Dwight D. Eisenhower signs the National Security Council directive on the covert action program that will eventually lead to the Bay of Pigs invasion. The military invasion of the Gulf of Pigs was a failed landing operation on Cuba's southwest coast in 1961 by Cuban exiles who opposed Fidel Castro's Cuban Revolution.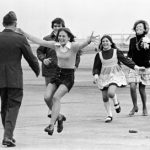 1973 – Pulitzer Prize-winning photo Burst of Joy is taken, depicting a former prisoner of war reuniting with his family, which came to symbolize the end of US involvement in the Vietnam War. "Burst of Joy" is a photograph taken at the Travis Air Force Base in California. This was shot with a 35mm camera by photographer Slava Vader.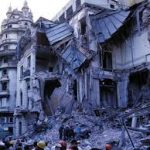 1992 – During a raid on the Israeli embassy in Buenos Aires, a car bomb kills 29 people and injures 242 others. The group called the Organization of Islamic Jihad, which has been linked to Iran and Hezbollah, took the attack. Their stated motive for the attack was the assassination of Israel against Hezbollah Secretary-General Sayed Abbas al-Musawi in February 1992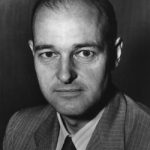 2005 – Died at the age of George F. Kennan. Kennan was an American diplomat and historian. He was best known as an advocate of a policy of controlling Soviet expansion during the Cold War. Kennan lectured extensively and wrote study histories on the relationship between the USSR and the United States. He was also one of the foreign policy exponents known as the "Wise Men."