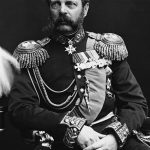 1881 – Killed by an assassin, Tsar of Russia, Alexander II. He was the emperor of Russia from March 2, 1855, until his assassination on March 13, 1881. Alexander II was killed as he returned to the Winter Palace by Mikhailovsky Manege in a locked carriage. The killing was planned by the Executive Committee of Narodnaya Volya, mainly by Andrei Zhelyabov. Two bombs were thrown at his escort, the explosion of which took his life.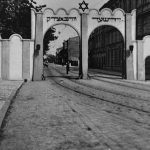 1943 – German forces liquidate Jewish ghetto in Krakow, Poland. The Krakow ghetto was one of the five major metropolitan Jewish ghettoes created by Nazi Germany in the new general government territory during the German occupation of Poland in World War II. Following its liquidation, Jewish residents were interned in concentration camps, Auschwitz, Plaszow, and Belzec.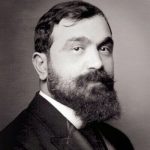 1965 – Fan S. Noli dies at age 83 in Florida. Fan Noli was a writer, scholar, diplomat, politician, historian, orator, and founder of the Albanian Orthodox Church, who served as Prime Minister and regent of Albania in 1924 during the June Revolution. Noli settled permanently in the US in the 1930s, acquiring citizenship, and agreeing to end his political involvement.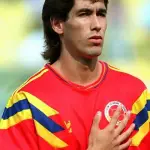 1967 – Born in Medellin, Andres Escobar. Escobar was a Colombian footballer who made his debut as a defender. He played for Atletico Nacional and the Colombian national team. Nicknamed The Gentleman, he was known for his pure playing style and calm on the field. Escobar was killed in the 1994 World Cup in retaliation for a goal of his own that contributed to the team's elimination from the tournament. His assassination destroyed the country's image internationally.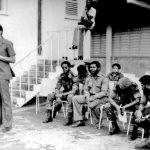 1979 – New Jewel Movement, led by Maurice Bishop, sacks Grenada Prime Minister Eric Gairy through a coup. The movement took control of the country with a successful revolution in 1979 and ruled by decree as the People's Revolutionary Government until 1983. In 1983, Bishop was assassinated by paramilitaries affiliated with his party. This led to a military government that was overthrown by the US military in 1983.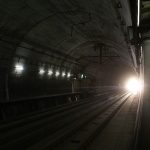 1988 – The Seikan Tunnel, the world's longest underground tunnel, opens between Aomori and Hakodate, Japan. This tunnel is 53.85 km long, located at a depth of 240 meters underground. The speed of trains traversing this tunnel is approximately 200 km / h. The Seikan Tunnel is considered one of the most magnificent works of Japanese architecture and engineering in the world.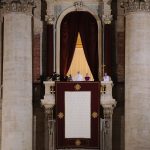 2013 – The 2013 papal conclave elects Pope Francesco as the 266th Pope of the Catholic Church. Pope Francesco, is head of the Catholic and sovereign Church of the Vatican State and City. Francis is the first Pope Jesus, the first from America, the first from the Southern Hemisphere, and the first Pope from outside Europe since the Syrian, Gregory III, who reigned in the 8th century.