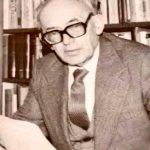 1915 – Mahir Domi was born in the city of Elbasan. He studied classical philology and graduated from the University of Grenoble in France in 1941. In the same year he started working as a teacher and then as a director at the Normal of Elbasan. He worked diligently and gave his valuable assistance as a teacher and lecturer in drafting the new plans and programs of our school, as well as with the language and literature books, which he drafted for the needs of different pre-university and university levels of school. In addition to his extensive work in the field of teaching, prof. M. Domi made an outstanding contribution in many fields of albanological knowledge, in all Albanian philological and literary sciences, primarily in the field of linguistic studies, becoming one of the most prominent linguists, with a wide recognition within and abroad. The multifaceted scientific activity has made known prof. M. Domin in Kosovo and other Albanian areas, as well as abroad. He is honored and appreciated by scholars of Balkanology and Indo-European. In addition to his extensive scientific work, he has left the memory of a tireless erudite scientist, with a wide horizon, an honest and noble man, who devoted a part of his life, with the kindness and generosity that characterized him. preparing the new generation.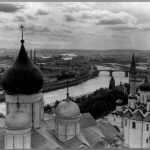 1918 – Moscow becomes the capital of Russia again after St. Petersburg held this status for 215 years. Following the success of the Russian Revolution of 1917, Vladimir Lenin, fearing a possible foreign invasion by sea, moved the capital from Petrograd (St. Petersburg) to Moscow. At the same time, the seat of the Bolshevik government was located in the Kremlin. But Peterburg remained the second most important city in the country after Moscow.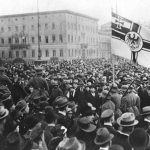 1920 – Kapp Putsch begins when the Ehrhardt Marine Brigade is ordered to march to Berlin. Kapp Putsch, named after its leaders Wolfgang Kapp and Walther von Lüttwitz, was an attempted coup aimed at overthrowing the German Revolution of 1918-1919, overthrowing the Weimar Republic and establishing an autocratic government in its place. It was supported by nationalists and monarchists.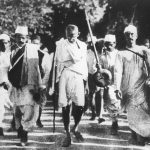 1930 – Mahatma Gandhi launches the Salt March, a 200-mile march to protest British salt monopolies in India. Mahatma Gandhi started this march with 80 trusted volunteers. Walking ten miles a day for 24 days, from Sabarmati Ashram to Dandi. When Gandhi broke the salt laws, it sparked widespread acts of civil disobedience against the salt laws by millions of Indians.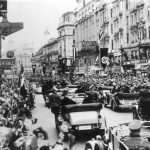 1938 – During the Anschluss, German Nazi troops invade and annex Austria. On March 12, 1938, the German Wehrmacht entered Austria and were greeted with great enthusiasm. A plebiscite held on April 10 officially ratified Austria's annexation to the Reich. Austria would eventually be liberated from German occupation in 1945, with the entry into its territory of the Anglo-American and Soviet armies.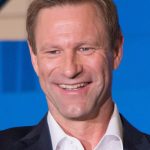 1968 – Born in Cupertino, Aaron Eckhart. Eckhart is an American actor and director. Eckhart gained wide recognition as George in Steven Soderbergh's critically acclaimed film Erin Brockovich. He received a Golden Globe nomination for his portrayal of Nick Naylor in Thank You for Smoking. Some of his films are The Dark Knight, Olympus Has Fallen, Frankenstein, etc.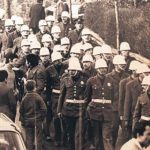 1971 – The Turkish military memorandum of 1971 is sent to Suleyman Demirel's government, and the government resigns. The 1971 Turkish Military Memorandum, issued on March 12 of that year, was the second military intervention in the Republic of Turkey, coming 11 years after its predecessor in 1960. It is known as the "Memorandum coup", which the military delivered it instead of sending the tanks, as he had done before.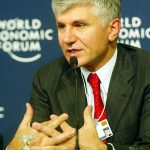 2003 – Died at the age of 50, Zoran Dindic. Dominic was a Serbian politician who was Serbian Prime Minister from 2001 until his assassination in 2003. He was the Mayor of Belgrade in 1997 and a longtime opposition politician. He was shot dead by a sniper from Zvezdan Jovanovic, a criminal in Serbia. Dominic will be remembered as one of the most reformed leaders in Serbia and the Balkans.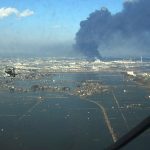 2011 – A reactor at the Fukushima Daiichi nuclear power plant explodes and releases radioactivity into the atmosphere the day after the 2011 Tohoku earthquake and tsunami. in Tokyo and its environs. It was of a 9.5 magnitude Richter scale. It is considered one of the most powerful earthquakes ever to occur in this country.