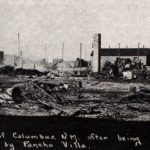 1916 – During the Mexican Revolution, Pancho Villa directs nearly 500 Mexican attackers in an attack against the border town of Columbus, New Mexico. The raid escalated into a full-scale battle between the Villista and the United States Army. Villa himself directed the attack, only to be returned to Mexico by elements of the 13th Cavalry Regiment, stationed in the city.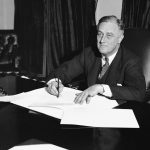 1933 – During the Great Depression, President Franklin D. Roosevelt submits to the Congress the Emergency Banking Act, the first of his New Deal policies. The Emergency Bank Act was an act passed by the United States Congress in March 1933 in an attempt to stabilize the banking system. Fears of closing other banks spread from state to state as people rushed to withdraw their deposits.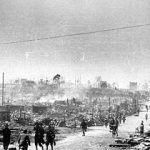 1945 – During World War II, the first-night bombing in Tokyo kills about 100,000 people and over 1 million others become homeless. The bombing was carried out by the United States Army Air Force. The attack was dubbed Operation Meetinghouse by the USAAF and is known as the Tokyo Great Air Attack in Japan. The attack would precede the bombing six months later.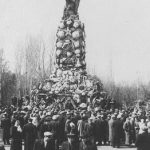 1956 – Soviet forces crush mass demonstrations in the Soviet Socialist Republic of Georgia, reacting to Nikita Khrushchev's policy of de-Stalinization. The center of the protests was the capital of the republic, Tbilisi, where spontaneous rallies to mark the anniversary of Stalin's death and protest Khrushchev's denunciation of Stalin quickly evolved into an uncontrollable demonstration.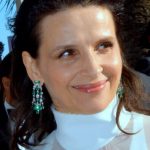 1964 – Born in Paris, Juliette Binoche. Binoche, is a French actress, artist, and dancer. She has appeared in more than 60 feature films, received numerous international awards, and frequently performed on stage as an actress and dancer. Some of her films are Rendez Vouz, The English Patient, Chocolat, A Few Days in September, Paris, Let the Sunshine In and more.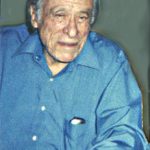 1994 – Charles Bukowski dies at age 73 in San Pedro. Bukowski was a German-American poet, novelist, and writer. His writing was influenced by the social, cultural, and economic environment of his hometown, Los Angeles. His work addresses the mundane lives of poor Americans, the act of writing, alcohol, relationships with women, and job oppression.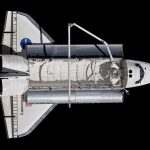 2011 – Space Shuttle Discovery makes its final landing after 39 flights in space. Space Shuttle Discovery is one of NASA's Space Shuttle program orbits and the third of five fully operational orbits to be built. The time she would spend in space was 365 days, 22 hours, 40 minutes, 33 seconds. It would serve the space for a period of 27 years from the time it was created.