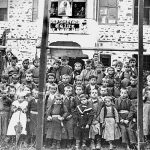 1887 – Opens in Korça, Korça Teacher's School is the first secular school of the Albanian language in Albanian areas during the Ottoman Empire. The school building now serves as a museum and is located north of the Boulevard "St. George". The opening of the school came as a result of the Albanian National Movement that aimed to enable national rights within the Ottoman Empire. The classroom was a center for cultural and patriotic education, its importance is of special value since the writing of Albanian was not allowed after the events of the League of Prizren. Although in difficult conditions, when the teaching of the Albanian language due to the conditions under Ottoman rule was strictly prohibited, the Korça classroom remained open for 15 years – it was closed in 1902, to be reopened in 1908 It was closed again in 1912 and opened five years later, in 1917. Its supporters were well-known figures of the Albanian Renaissance such as: Naum Naçi, Thoma Avrami, the Qiriazi family, etc. The date of its opening is celebrated by Albanians as "Teacher's Day".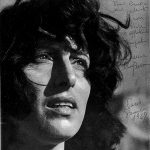 1908 – Born in Rome, Anna Magnani. Magnani was an Italian actress on stage and in films. Widely regarded as one of the greatest actresses of Italian and world cinema, she was known for her explosive acting and portraits of earthly life through real characters. As early as 1950 Life magazine had already said that Magnan was "one of the most impressive actresses since Garbo".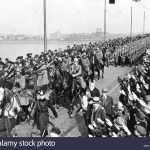 1936 – Prelude to World War II, in opposition to the Locarno Pact and the Treaty of Versailles, Germany recaptures the province of Rhineland. Rhineland's remilitarization changed the balance of power in Europe from France and its allies towards Germany, enabling Germany to pursue a policy of aggression in Western Europe that Rhineland's demilitarized status had blocked until then.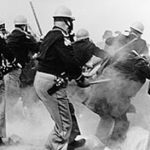 1965 – During Bloody Sunday, a group of 600 civil rights marchers was brutally attacked by state and local police in Selma, Alabama. The marches were organized by nonviolent activists to demonstrate the desire of African American citizens to exercise their constitutional right to vote, in opposition to segregationist oppression.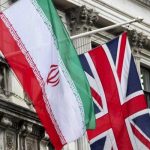 1989 – Iran and the United Kingdom break off diplomatic relations following a debate over Salman Rushdie and his controversial novel, Satanic Verses. With the publication of this novel, Rushdie caused widespread anger in Muslim-populated countries because of its content. Satanic Verses is Salman Rushdie's fourth novel, first published in 1988 and inspired in part by Muhammad's life.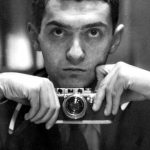 1999 – Died at the age of 71, Stanley Kubrick. Kubrick, was an American film director, screenwriter, and producer. He is often cited as one of the most influential filmmakers in cinematic history. His films, which are largely adaptations of novels, cover a wide range of genres and are noted for their realism, dark humor, unique cinematography, extensive file patterns, and evocative use of music.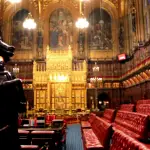 2007 – The House of Commons votes to have the upper house, the House of Lords, be elected by 100 percent. While the House of Commons has a fixed number of memberships, the number of members in the House of Lords is not fixed. The House of Lords is the only upper house of any bilateral parliament in the world that is larger than its lower house. Its headquarters is in Westminster