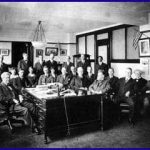 1913 – Formally named the United States Department of Labor. This Department is a US federal government cabinet-level department responsible for occupational safety, wage and hour standards, unemployment insurance benefits, remuneration services, and some economic statistics. The Department is headed by the US Secretary of Labor.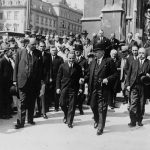 1933 – The Austrian Parliament is suspended due to a dispute over procedures. Meanwhile, Chancellor Engelbert Dollfuss begins an authoritative rule by decree. "Parliament's self-elimination" was an event that took place in Austria, when all three presidents of the National Council resigned after irregularities occurred during a hearing over a railway workers' strike.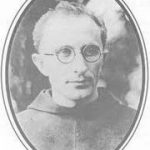 1946 – Died Gjon Shllaku was a Franciscan friar, teacher, publicist, director of the temporary Franciscan Hylli i Dritës, and after taking power from the communist regime he was for a short time a member of the National Liberation Front, but was later sentenced to be shot. . In December 1945, after the arrest of some students of the Shkodra Gymnasium associated with the papal seminarians, who had formed the organization called "Albanian Union", which called them against Slavic politics, in January P. Shllaku was arrested on charges of "leading a group a terrorist called the "Black Hand" who would carry out assassinations of people associated with the leaders of the Muslim and Orthodox religions. " His trial took place in the Rozafat cinema together with the Jesuit priests P. Giovanni Fausti and P. Daniel Dajani, who would be defended by av. Kole Dhimitri, while P. Shllakun av. Myzafer Pipa. On March 4, 1946, the clergy were shot in broad daylight along with seminarian Mark Çuni, Gjelosh Lulashi and Qerim Sadiku. The opening of the diocesan process for his beatification was announced on November 10, 2002, by the then Prefect of the Congregation for Evangelization of the Peoples, Cardinal Kreshencio Sepe, during the celebration of the Eucharist, in the cathedral of Shkodra. Blessing and acceptance as a saint, part of the Martyrs of Albania, took place on November 5, 2016, in the square in front of the Cathedral of St. Stephen in Shkodra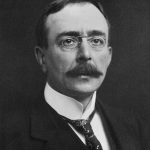 1952 – dies at the age of 94, Charles Scott Sherrington. Sherrington, was an English neurophysiologist, histologist, bacteriologist, and pathologist, Nobel laureate and president of the Royal Society in the early 1920s. He received the Nobel Prize in Medicine, along with Edgar Adrian, in 1932 for their work on functions. neurons. He is also known as the explainer of human reflexes.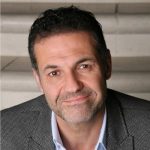 1965 – Born in Kabul, Khaled Hosseini. Hossein is an African-American novelist and physician. After graduating college, he worked as a physician in California, a situation he likened to "a regulated marriage." set in Afghanistan and presents an Afghan as the protagonist. After the success of "Kite Runner", he retired from medicine to writing full time.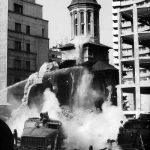 1977 – The 1977 Vrancea earthquake in Eastern and Southern Europe kills more than 1,500 people, mostly in Bucharest, Romania. The earthquake, measuring 7.2 magnitudes on the Richter scale, made it the second most powerful earthquake recorded in Romania in the 20th century, after the seismic event of November 10, 1940. Also in this earthquake were left, 12 thousand people.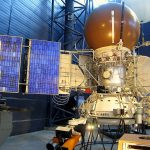 1986 – Vega 1 of the Soviet Union begins to return images of Halley's comet and the first images of its nucleus. Vega 1 (along with its twin Vega 2) is a Soviet space probe, part of the Vega program. Both Vega 1 and 2 were three-axle stabilized spaceships. The spaceships were equipped with a double bumper shield to protect the dust from Halley's comet.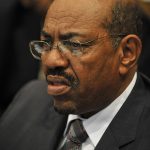 2009 – The International Criminal Court (ICC) issues an arrest warrant for Sudanese President Omar Hassan al-Bashir for war crimes and crimes against humanity in Darfur. Al-Bashir is the first head of state to have been indicted by the ICC since its founding in 2002. Another dictator to be jailed in The Hague for crimes against humanity would be Slobodan Milosevic.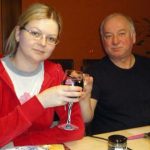 2018 – Former MI6 agent Sergei Skripal and his daughter were poisoned by a Novichok nerve agent in Salisbury, England, causing a diplomatic disturbance resulting in mass expulsions of Russian and European diplomats from all countries involved. Both had severe consequences from this poisoning but eventually survived after many treatments. He was accused of secret Russian intelligence.