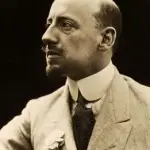 1938 – Died at Gardone, aged 74, Gabriele D Annuncio. D Annuncio was an Italian poet, journalist, playwright, and soldier during World War I. He occupied a prominent place in Italian literature from 1889 until 1910 and later in politics from 1914 to 1924. British.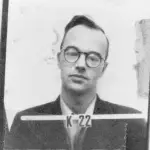 1950 – During the Cold War, Klaus Fuchs was convicted of espionage for the Soviet Union by uncovering secret nuclear bomb data. Fuchs confessed that he was an agent. A British court sentenced him to fourteen years in prison and stripped him of his British citizenship. He was released in 1959 after serving nine years and emigrated to the German Democratic Republic.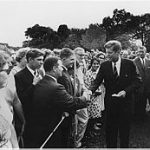 1961 – United States President John F. Kennedy establishes the Peace Corps. The Peace Corps is a voluntary program run by the United States government. Its official mission is to provide social and economic development abroad through technical assistance while promoting mutual understanding between Americans and the serving population.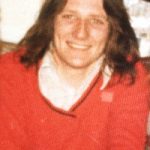 1981 – Interim Irish Republican Army member Bobby Sands begins his hunger strike in the Maze prison. He was the leader of the 1981 hunger strike in which Irish republican prisoners protested the removal of special category status. His death and those of the nine hunger strikers were followed by an increase in IRA recruitment and Provisional activity.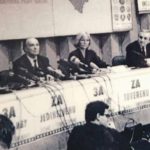 1992 – Bosnia and Herzegovina declared its independence from the Socialist Federal Republic of Yugoslavia. The declaration of Bosnia's independence would simultaneously spark a bloody four-year conflict between Bosniaks, Croats, and Serbs, who made up the other half of the population in this country. In this civil war, thousands of people from all warring parties would lose their lives.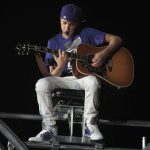 1994 – Born in Ontario, Justin Bieber. Bieber is a Canadian singer, writer, and actor. Discovered at 13 by talent manager Scooter Braun after seeing videos of his song on YouTube, Bieber signed on to RBMG Records in 2008. With the debut of Bieber's EP My World, released in late 2009, he became an artist the first to have seven tracks off a debut record chart on the Billboard Hot 100.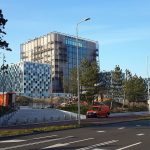 2003 – The International Criminal Court holds its inaugural hearing in The Hague. This court has jurisdiction to prosecute individuals for international crimes of genocide, crimes against humanity, war crimes and the crime of aggression. As of November 2019, the Hague Tribunal has 123 member states, including Albania, while 42 other states are non-signatory members.