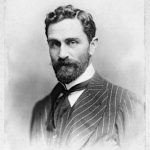 1916 – British diplomat Roger Casement, an Irish nationalist, is sentenced to death for his role in the Easter Uprising. Described as the "father of human rights investigations," he was honored in 1905 for the Congolese Observatory Report and Knight in 1911 for his important investigations into human rights abuses in Peru.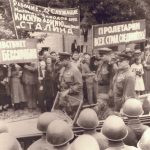 1945 – The Carpathians are annexed militarily by the Soviet Union. Before World War I, most of this region was part of the Kingdom of Hungary. In the interwar period, it was part of the Czechoslovak Republic. During World War II, the region was annexed once again by the Kingdom of Hungary. Now it is part of Ukraine.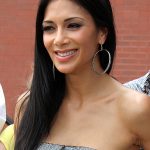 1978 – Born in Honolulu, Nicole Scherzinger. Scherzinger is an American singer, dancer, songwriter, actress, and television personality. Scherzinger rose to fame as the lead singer of Pussycat Dolls, and released the album PCD and Doll Domination, becoming one of the best-selling girl groups in the world.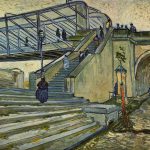 1987 – Vincent Van Gogh's painting Le Lent de Trinquetaille is bought for $ 20.4 million at an auction in London. Van Gogh, was a Dutch post-impressionist painter who is among the most famous and influential figures in the history of Western art. He created about 2,200 works of art, including about 860 paintings.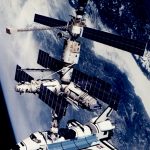 1995 – The STS-71 (Atlantis) Space Shuttle program merges, for the first time, with the Russian space station Mir. Shuttle sent to the station a relief crew of two cosmonauts Anatoly Solovyev and Nikolai Budarin and recovered astronaut Norman Thagard. Atlantis returned to Earth on July 7 with an 8-man crew.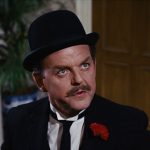 2000 – Vittorio Gassman dies at the age of 77. Gassman, widely known as Il Mattatore, was an Italian actor, director and screenwriter. He is considered one of the greatest Italian actors and is often remembered as an extremely professional, versatile and magnetic performer, with a very long career.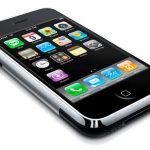 2007 – Apple Inc. launches its first mobile phone, the iPhone. The iPhone is a line of touchscreen smartphones designed and marketed by Apple Inc. It is considered to be one of the most important and innovative inventions of the 21st century. All generations of iPhones use iOS operating system software