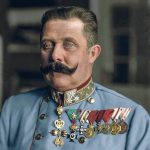 1914 – Franz Ferdinand is assassinated at the age of 50 as a result of an assassination attempt. Franz Ferdinand was the supposed heir to the Austro-Hungarian royal throne. His assassination took place in Sarajevo, by the Bosnian Serb, Gavrilo Princip, and is considered the cause of the immediate outbreak of World War I.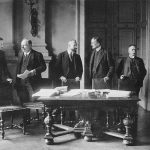 1919 – The Treaty of Versailles is officially signed, ending the state of war between Germany and the Allies during World War I. Although the armistice, signed on November 11, 1918, ended the current fighting, it took six months of negotiations at the Paris Peace Conference to conclude the treaty.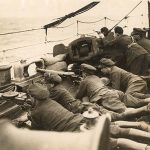 1922 – Irish Civil War begins with the bombing of Four Courts in Dublin by Free State forces. The Irish Civil War was a conflict that followed the Irish War of Independence and accompanied the creation of the Irish Free State, an independent entity within the United Kingdom but within the British Empire.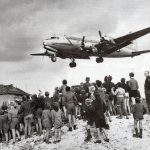 1948 – During the Cold War, the severance of relations between Yugoslavia and the Soviet Union results in the expulsion of the League of Communists of Yugoslavia from the Cominform. As a result of this act, all communist countries in Europe, including Albania, severed ties with Tito. They improved after 1953.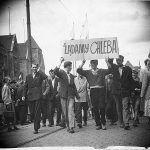 1956 – In Poznan, workers at the HCP factory demonstrate in the streets, sparking one of the first major protests against the communist government in both Poland and Europe. These mass protests were bloodily suppressed by Polish military troops. Dozens of people would be left dead and injured.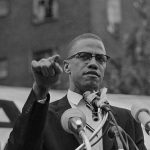 1964 – Malcolm X forms the African-American Unity Organization. OAAU's goal was to fight for the human rights of African-Americans and to promote cooperation between the African population, and people of African descent in America. After his assassination in 1965, the organization he founded was disbanded.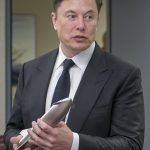 1971 – Elon Musk is born in Pretoria. Musk, is an engineer, industrial designer, tech entrepreneur and philanthropist. He is a citizen of South Africa, Canada and the United States. His entire fortune was estimated at $ 38.8 billion and he is ranked by Forbes as the 31st richest person in the world.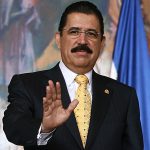 2009 – Honduran President Manuel Zelaya is removed from a local military coup following a failed request for a referendum to rewrite the Honduran Constitution. This was the beginning of the 2009 Honduras constitutional crisis. It is considered one of the most destabilized countries in Central America.