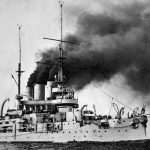 1905 – During the Russo-Japanese War, sailors begin a rebellion in the Russian warship Potemkin. This warship was one of the largest in the Black Sea. The revolt is seen as a first step towards the Russian Revolution of 1917. It later formed the basis of Sergei Eisenstein's 1925 silent film The Battleship Potemkin.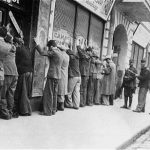 1941 – Romanian authorities launch one of the most violent reprisals in Jewish history in the city of Iasi, killing at least 14,000 Jews. During World War II, from 1940-1944, Romania was an ally of Nazi Germany and echoed international public opinion with its anti-Semitic policies.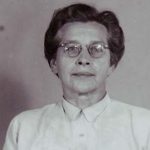 1950 – Milada Horakova, 48, is executed. Horakova, was a Czech politician. She was the victim of judicial killings by the Communist Party on fabricated charges of conspiracy and treason. Her verdict was overturned in 1968, and she was fully rehabilitated in the 1990s after being decorated after her death.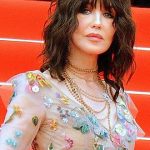 1955 – Isabelle Adjani is born in Paris. Adjani is a famous French actress and singer. She is the only actress in the history of world cinema to win five Cesar Awards. Adjani also became a Chevalier of the French Legion of Honor in 2010, and a Commander of the Order of Arts and Letters in 2014.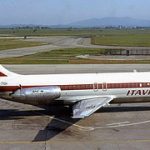 1980 – Itavia Flight 870 civilian plane crashes into the sea on its way from Bologna to Palermo, killing all 81 passengers on board. Also known as the "Ustika Tragedy", the disaster led to numerous investigations, legal action and accusations, and remains a mystery, including allegations of conspiracy by the Italian government.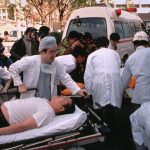 1994 – Members of the Aum Shinrikyo terrorist cult release sarin gas in Matsumoto, Japan. As a result of this act, 8 people were killed and about 660 others were injured. This would be the second most serious terrorist act of this cult, after the famous assassination attempt with sarin gas, made in the Tokyo subway, where 12 people would die.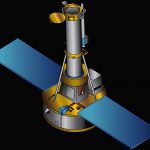 2013 – NASA launches Interface Region Image Spectrograph, a space probe to observe the Sun. The mission was funded through the Small Explorer program to investigate the physical conditions of the solar atmosphere, and especially that of the solar chromosphere. This structure was built in the laboratory of Lockheed Martin Solar.