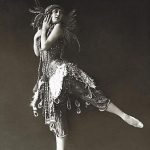 1910 – Igor Stravinsky's ballet The Firebird premieres in Paris, making Stravinsky one of the world's greatest composers. Ballet has historical significance not only as part of Stravinsky's musical values, but also as the beginning of collaboration between the two composers, Diaghilev and Stravinsky.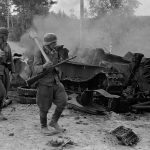 1944 – During World War II, the Battle of Tali-Ihantala begins, the largest battle ever fought in the Nordic countries. The battle took place between Finnish forces using war material provided by Germany on the one hand, and Soviet forces, on the other. In this battle, both sides suffered heavy losses.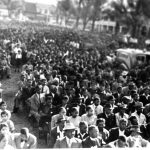 1950 – During the Cold War, two cryptographers working for the United States National Security Agency go on holiday to Mexico, where they desert to the Soviet Union. The desertion of William Martin and Bernon Mitchell, is considered one of the most serious events that took place in the ranks of the National Security Agency.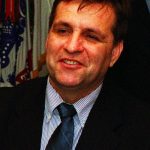 1956 – Boris Trajkovski is born in Strumica. Trajkovski was the President and Supreme Commander of the Republic of Macedonia from 1999 to 2004, where he died in a plane crash in the mountains of Bosnia. In 2002, he was awarded the World Methodist Peace Prize by the World Methodist Council for his role in promoting peace and political stability.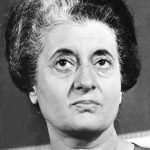 1975 – Prime Minister Indira Gandhi declares a state of emergency in India. Officially issued by President Fakhruddin Ali Ahmed under Article 352 of the Constitution due to the prevailing "internal turmoil", the Emergency was in force from 25 June 1975 until its withdrawal on 21 March 1977. At this time violations of human rights were reported. human.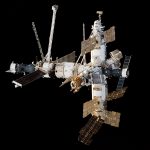 1997 – An unmanned spacecraft collides with the Russian space station Mir. Mir was a space station operating in low Earth orbit from 1986 to 2001, operated by the Soviet Union and later by Russia. Mir was the first modular space station and was assembled into orbit from 1986 to 1996.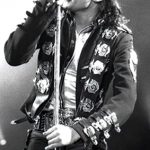 2009 – Michael Jackson, 50, dies. Jackson, was an American singer and songwriter. Named the "King of Pop", he is considered one of the most important cultural figures of the 20th century and one of the greatest entertainers in the history of music. His sound and style have influenced artists of various genres.