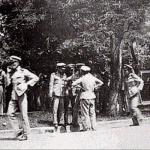 1932 – A bloodless revolution instigated by the People's Party ends the absolute power of King Prajadhipok of Siam (now Thailand). The 1932 revolution is considered to be a major event in 20th-century Thailand and the beginning of rivalry for control of the Thai government that has caused political instability.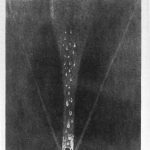 1938 – Parts of a meteorite break off and hit an entire village near Chicoras, Pennsylvania. The meteorite is estimated to have weighed about 500 tons of metric when it hit the Earth's atmosphere and exploded. Only two meteor fragments were found after initial investigations. They weighed 242 g, and 61 g, and were discovered a few miles from the area.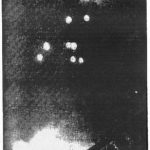 1947 – Kenneth Arnold makes his first widely reported UFO sighting near Mount Rainier, Washington. The event has garnered worldwide news coverage and is considered to be the first of a modern era of UFO sightings, including numerous reports reported over the next two to three weeks across the United States.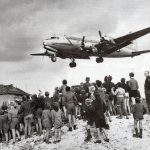 1948 – During the Cold War, the Berlin Bloc begins. The Soviet Union makes it impossible to travel on land between West Germany and West Berlin. The Berlin Bloc served to highlight the competing ideological and economic visions of post-war Europe and played a major role in drawing West Germany towards NATO in 1955.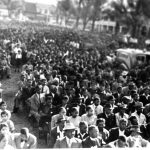 1950 – During the apartheid period, in South Africa, the Law on Group Zones is passed, officially dividing races segregatively. These acts assigned racial groups to various residential and business sections, in urban and rural areas, in an apartheid system. This would practically be racial institutionalization.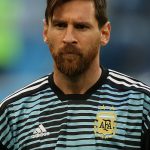 1987 – Lionel Messi is born in Rosario. Messi is an Argentine footballer who plays as a striker and captain for Barcelona, ​​and with the Argentine national team. Often considered the best player in the world and widely regarded as one of the greatest players of all time, Messi has won a record six Ballon d'Or awards.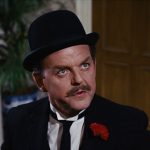 2000 – David Tomlinson, 83, dies. Tomlinson, was an actor, and comedian of English stage, film and television. He is best remembered for his roles as the figure of George Banks authority in Mary Poppins, the deceitful magician Professor Emelius Browne in Bedknobs and Broomsticks, and an antagonist Peter Thorndyke in The Love Bug.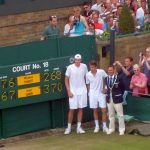 2010 – In Wimbledon, John Isner of the United States defeats Nicolas Mahut of France in the longest match in the history of professional tennis. In total, the match lasted 11 hours, and 5 minutes of play for three days, with the final score 6–4 3–6 6–7 (7–9) 7–6 (7–3) and 70–68 for a total of 183 matches. The final set was longer than the previous match.